Canadian gambling regulation and licensing
Gambling is a favourite pastime in Canada, like in many other parts of the world. Canadians have always been gambling in one form or another, such as the lottery, poker, blackjack and even slots. However, the Canadian gambling laws and regulations are quite a fascinating setup that gives people the freedom to enact their own laws, creating a dichotomy across provinces and a rich gambling landscape.
This guide has everything you need to know about Canadian gambling laws, taking the state of affairs in Alberta as a case study.
Is gambling legal in Canada?
Generally, all forms of gambling are prohibited and are illegal under the Canadian federal Criminal Code. Instead, every province has been granted the autonomous power to legalize, regulate and license operations within their territories. This has resulted in each province enacting its own bylaws and subsequently establishing relevant bodies to serve as governing authorities and watchdogs.
Each law for each region is different from the next, but most provinces are welcoming to gambling not just in the land-based format but also online. A few provinces are yet to accept online gambling, but most do, and there's currently a growing number of online casinos in Canada. Ontario is most notable in this regard, having launched a regulated gambling market in April 2022. In Alberta, online gambling is also legal via a provincial-run monopoly.
How gambling is regulated in Alberta
The Gaming, Liquor and Cannabis Act is the primary law governing gambling activities in Alberta's province. This gambling act uses the 'charitable casinos' model, which means that charitable or religious entities primarily conduct gambling. Charitable groups typically run bingo, lottery and raffle events and may host such events three or more times a week.
The act also provides for the creation of a government-owned lottery company. Under this model, the gambling industry is nationalized and mainly enforced through provincial agents and operators. A portion of the proceeds from gambling activities are continually given back to the community through charitable organizations and other public beneficial projects (examples include public infrastructure rehabilitation for people with gambling addictions).
If you're interested in learning about Canadian gambling regulation and licensing, Lakeland Connect has an informative article that covers this topic. The article provides insights into the current regulatory framework for gambling in Canada, including the role of provincial and federal authorities. It also discusses the licensing process for online gambling operators and the importance of responsible gambling measures. If you want to dive deeper into the subject and understand the intricacies of Canadian gambling regulation, visit this webpage. It offers a comprehensive overview of the regulations and licensing requirements in Canada's gambling industry.
The range of legal gambling activities highlighted under Alberta gambling laws include:
Land-based casinos (25 within the province)
Lotteries (conducted through the Western Canada Lottery Corporation)
Bingo (charitable)
Raffles (charitable)
Online casinos
Sports betting (only legal when conducted through the Western Canada Lottery Corporation)
Horse racing
Alberta online gambling law
Online gambling is legal and approved by the Alberta gambling law. Online casinos can feature a wide array of online casino games, including online video slots, table games (such as blackjack, roulette and baccarat), multiple scratch cards, instant-win games and online keno. Some sites also offer lottery products or sports betting.
Although still in its early days, the Alberta government has shown great interest in expanding the market further. It keeps an open door to prominent and reputable online casinos and sportsbooks with the successful adoption of other provinces as a guide model. Players signing up are required to submit personal documents to verify their identities.
Gambling licensing in Alberta
As established by the act, the Alberta Gaming Liquor and Cannabis Commission (AGLC) is the primary and only regulatory body that maintains the integrity of the game and guarantees that gambling laws are strictly adhered to. It is solely responsible for issuing licences to casinos that operate within the state. Private companies are not eligible for this licence, which means that individuals are not qualified to be given the permit. Private firms can be suppliers of software and other related services to legal and approved casino owners (government, religious or charitable organizations and entities) and partner with them, but not without the necessary registration, verification and issuance of a special permit by the relevant body. In equal measure, individuals and staff of such firms are verified and properly registered.
Legal gambling age in Alberta
In contrast to the gambling age of 19+ in other provinces, the officially acceptable and legal age to gamble in Alberta is 18+. As long as you're of legal age, you can partake in lotteries for a chance to get record lottery wins. You can also partake in raffles and bingo, bet on sports events, or play at a registered casino. Single bets are now inclusive under the latest legislature.
It is worth noting your rights as a consumer as detailed in the Consumer Protection Act and the position of these entities as service providers regardless of institutional background, meaning that your rights should be respected.
A brief history of gambling in Canada
The unique gambling structure in Canada follows a long and rich history. It can be traced back to the First Nation people and European settlers in the 17th to 19th centuries. The earliest form of gambling was found among travelling carnival shows and agricultural fairs and included card games and lotteries. It was provisionally banned after the first gambling legislation was incorporated into the Canadian Criminal Code of 1892.
The following eight decades brought about different frameworks, partial restrictions or special allowances until 1969, when the Criminal Code was amended to allow provinces to legalize and legislate different forms of gambling autonomously. Between the 1980s and 2000s, many provinces and territories established their own lotteries, casinos and video lottery terminals (VLTs). Additionally, First Nations communities started to open casinos on their lands, a move supported by the Supreme Court of Canada in 1996. The expansion of legal gambling continued into the 21st century, and in 2021, the Canadian government once again amended the Criminal Code to allow single-event sports betting, which was previously prohibited.
Conclusion
Gambling in Canada is now a multi-billion-dollar industry. It may not be a top gambling hub yet, but with its liberal laws and welcoming environment, it's not far from becoming one. The forward-thinking and progressive gambling laws of the government of Alberta and the AGLC are a perfect example of this.
Almost all forms of gambling are legal to some degree, and even where gambling isn't expressly legal, players can play at international gambling platforms as long as they are duly licensed and regulated by a recognized authority.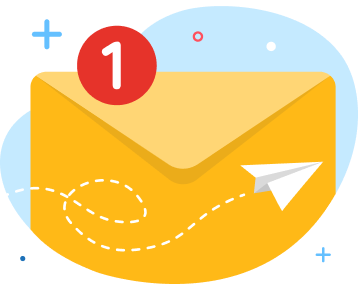 news via inbox
Get Connected! Sign up for daily news updates.