2015 Record Year for Lottery Wins in the Prairies
$281 million in 76 million-dollar-plus prizes in the Prairies claimed in 2015
More western lottery players than ever before will look back on 2015 as a year of extraordinary good luck. A record 76 lottery prizes of $1 million and more were claimed on tickets sold within Western Canada Lottery Corporation's region in the year just ended. And those 76 winning tickets were worth an amazing $281 million.
2015 Lakeland Area Lottery Winners
The previous record for most wins was set in 2014, when 58 prizes of a million dollars or more were claimed in the prairies and the north. The previous record for the total value of million-dollar prizes was set in 2010, with a total of $265 million.
All three of the prairie provinces also set their own new records for the number of million-dollar lottery prizes in a calendar year. Alberta saw 49, while Saskatchewan saw 15, and Manitoba, 10.  And with two million-dollar prizes paid in a single year, Yukon brought its lifetime total to four. Yukon residents previously claimed million-dollar prizes in 2005 and 2013.
Winners of the 76 prizes came from 37 separate communities. With the largest concentrations of players, major cities saw the greatest proportion of million-dollar winners. Calgary and Edmonton had11 and 15 respectively; Regina saw 2 and Saskatoon had 3; and Winnipeg weighed in with 7.
But showing that winning the lottery is a matter of luck that can strike anywhere, several of the million- dollar winners were from small towns and villages. Five were from communities with populations less than 1,000. These included Marsh Lake, Yukon; Midale and Ponteix, Saskatchewan; Beiseker and Fort Kent, Alberta.
In fact, one of the largest jackpots in the region was won by a resident of the smallest community on the list. A $50 million LOTTO MAX jackpot was won in Fort Kent, Alberta – a hamlet with a population of about 200.
Thirty of the million-dollar wins across the region came from LOTTO MAX tickets, and 22 were from Canada's other national lottery game, LOTTO 6/49. The regional WESTERN 649 and WESTERN MAX games accounted for 7 and 8 wins. Nine $1 million SCRATCH'N WIN prizes rounded out the list.
As players check and double-check lottery tickets they may have purchased or received as gifts over the holidays, the beginning of 2016 could be the start of another record-setting year in the west. Lottery players who discover a major win on their ticket can contact WCLC Customer Care at 1-800-665-3313 to make arrangements to claim their prize.
*Press Release from Western Canada Lottery Corporation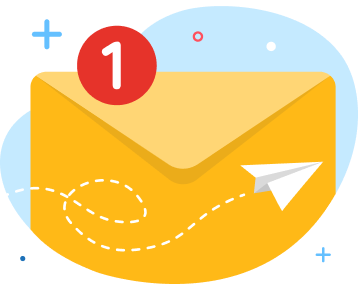 news via inbox
Get Connected! Sign up for daily news updates.