Pontiacs sit .500 heading to AJHL Showcase
So far through just one game, the road hasn't been kind to the Bonnyville Pontiacs, who'll look to get back on track this week in spotlight games with hundreds of NCAA and NHL scouts in Calgary.
The Yaks threatened to potentially steal some points out of the Camrose Kodiaks on Friday night, despite not having their best. They clawed within one goal late in the 3rd period thanks to a Tyler Blocha powerplay goal, but couldn't sustain much pressure throughout the game, and lost 5-3.
Long stretches in each period saw the Yaks struggle to move pucks, particularly in their zone, as they d-core seemed overwhelmed by the Kodiaks forechecking pressure.
While the "Eiffel Tower" Nathan St-Germain looked good at times in his first AJHL start, it wasn't enough to be rewarded with points.
"We tried to be too fancy, we tried to be too cute. We didn't make the simple plays, we couldn't get it deep, and we couldn't keep pressure on them," said assistant coach Ryan Blocha after the game. 
"That's a gritty team we lost to. We've got to find that grit ourselves and start playing with a bit more passion and desire." 
Game flow
St-Germain was forced to make some big stops early in the game, and Bonnyville, despite mustering just five official shots in the period, went into the intermission in front thanks to the first AJHL goal from Dante Siciliano.
The chaos was created by the stellar play of Ludo Tardif-Luka Sukovic-Max Seguin, who've created the most offence through four games.
With a quick response by the Kodiaks to start the 2nd period to knot it up 1-1, Tardif clapped back with a wicked high slot post and in rip to re-establish the lead.
But a crucial two-and-a-half minute stretch in the middle of the 2nd cost the Yaks dearly.
After Bonnyville failed on conseuctive powerplays, a breakaway that Odin George sort've flubbed but found a way between St-Germain's wickets, then a failed clear which went tic-tac-toe for Garrett Thom to score. It was a lead the undefeated Kodiaks wouldn't look back from.
While Tardif's patience with the puck allowed Blocha to score late, a goalie interference penalty nullified the comeback attempt, and the icing on the cake was applied by Lucas Lemieux with 42 seconds left.
Camrose's rookie head coach Derrick Martin has commanded a 4-0 start to the season. Meanwhile, the Yaks are 2-2.
Combinations
Ludo Tardif is now tied with dman Michael Ryan for the team lead in points with six, and linemates Sukovic and Seguin are right behind with five each.
Coach Mario Pouliot has auditioned several forwards to play Nicolas Beaudoin and Tyler Blocha consistently, but have struggled to find the right mix up front.
However, Blocha did add his team leading 4th goal of the season on Friday.
The bottom-six mix is a big puzzle right now as well. Ethan Look and Braydon Vandenbilche have kept up off the scoresheets despite creating chances, and there's a swack of players waiting in the wings right now to play.
Defensively, Dylan Hebert seems to be ready to make his debut on Wednesday after dealing with illness the last several weeks. His addition could help fuel a defense that has been lacking at times to break out pucks, particularly under pressure.
But overall, the Yaks forwards have been too cute in making plays. We'll see how they adjust in the coming days.
Note the start times for the AJHL Showcase games on Wednesday and Thursday evenings.
Bonnyville is technically the road side of the spotlight 8:00pm puckdrop against the Blackfalds Bulldogs. Then on Thursday evening, they take on a frisky Drayton Valley Thunder, that has been in a lot of close games against good teams. That one starts at 5:00pm.
The Pontiacs will then head to Blackfalds on Tuesday, Oct. 3 for their fourth consecutive road game.
You can listen to every game, all season lakelandconnect.net/pontiacs.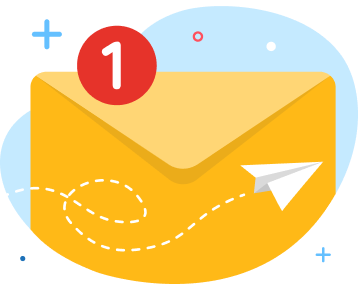 news via inbox
Get Connected! Sign up for daily news updates.