Telephone town hall on Metis Settlements Act "too little, too late" according to Lehr
The president of the Metis Settlements General Council says not only has the province failed to consult regarding changes to the Metis Settlements Act which were put forward in Bill 57 last Thursday, but the telephone town hall planned for this evening is "too little, too late."
"It looks to me as if we're being singled out, and perhaps there's some systemic racism going on here, where, one group of individuals, one group of governance is being selected out and said, OK, we're doing this to you," said Herb Lehr.
Talks between the province and the Metis Settlements to modernize the Act, which governs the eight Metis Settlements in Alberta, have been ongoing since 2019.
According to Lehr, the groups had even signed a document detailing the terms of reference for a committee to discuss potential changes "and the province just walked away from that without telling us they were going to, and all on their own did this without our input."
According to the province, the changes proposed in Bill 57 are:
Reducing the executive of the General Council from four to two,
Increase each Settlement's responsibility for water, sewage, and road services,
Remove the provincial Indigenous Relations minister from decisions related to the General Council's financial policies
And specifying a minimum of three and a maximum of five councilors for each individual community's council.
In a posting to Alberta.ca, Indigenous Relations Minister Rick Wilson said "Settlements members told me about issues that matter to them, like self-sufficient community finances and strong government. They are looking for greater autonomy in a way that the current legislation doesn't allow."
"These conversations stayed with me. It is time to change the Metis Settlements Act, to open the door to self-determining Metis Settlements," said Wilson.
But according to Lehr, the proposed changes aren't anything like the ones which have been discussed and proposed by the Settlements, and don't do anything to help with transparency or accountability.
"We would have said, go to three members in one community, and everybody has that right to vote for all three, they get three votes. Well they could put all three of their same family in there. Why wouldn't we look at saying, OK, we've got to make some rules in the Metis Settlement Act that say we need to look at the creation of ridings perhaps, or some guidelines around how many from one family can run, or some qualifications in order to be a counselor."
He said they also asked the Minister to consider looking at the election of the executive for the General Council because the members of the Settlements had expressed a desire for the executive to be elected by the people not the councillors.
Lehr noted that as the president of the General Council, he doesn't feel he should be making the decision about how he and other community leaders are elected.
"It's a conflict of interest for me or any of the 40 elected people to debate those things. Those are things that explicitly must go to our members," said Lehr.
"If he wanted to make revisions and get rid of the red tape, why didn't he get rid of the part of the Act where it says if you want to get in to an economic venture you have to get eight of eight settlements to agree," said Lehr.
He gave a number of other examples of specific sections of the Act which he said the Settlements would like to see changed.
In an interview Friday, Bonnyville-Cold Lake-St. Paul MLA Dave Hanson was asked about his plans to help the local Metis Settlements, including Elizabeth and Fishing Lake have their concerns with Bill 57 addressed.
Hanson said he would be reaching out to Herb Lehr to bring those concerns forward, something which Lehr said hadn't happened yet on Mar. 16.
"I know that the MSA is something that when I was the Shadow Critic for Indigenous Relations I heard quite often there were some issues with it. From the Settlements that they wanted to see it reviewed. So I'm not surprised that we're doing a review. I am a little surprised if they weren't consulted as much as they would have liked to have been prior," said Hanson.
Lehr said that consultation process is everything.
"We've always said we don't really care what the changes are. It's the process. The process is everything. It's consultation, which is the section 35 rights," said Lehr.
Section 35 is the part of the Canadian Constitution which governs indigenous rights to a range of things including cultural, social, political, and economic rights like land, fishing and hunting. The Metis Settlements, the Province of Alberta, and the Government of Canada are all part of a tri-lateral group which is aimed towards the implementation of those rights for Metis people.
According to Lehr, the group is making progress towards their goals there with the federal government, but the changes proposed in Bill 57 are moving in the opposite direction. He said some of the changes proposed are a divide and conquer tactic to move the settlements closer to being municipalities and further away from Section 35 right holders.
The province has scheduled a telephone town hall consultation from 6 p.m. to 7 p.m. on Mar. 17. You can register until 3 p.m. the day of the call. The consultation will also be streamed here.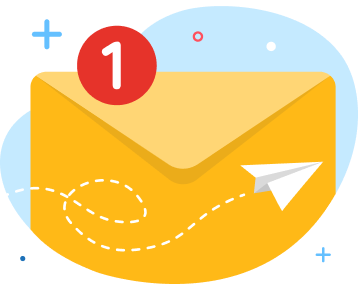 news via inbox
Get Connected! Sign up for daily news updates.