Presentation to show full nutrients budget, driver of algae blooms in Moose Lake
The results of more summer tests done on Moose Lake will be shared with residents on Thursday in what will be the clearest look so far on the causes of yearly algae blooms.
The Moose Lake Watershed Society is hosting a presentation on the lake's nutrients budget which has taken years to compile from a variety of sources.
Chair Kellie Nichiporik said getting this information has been a long time running and can help find solutions to the seasonal problems found at the lake.
"It's the accumulation of all the data that we've collected for the last pretty much, eight years. It's very long," said Nichiporik.
"We're very fortunate that we do have so much data, but it looks at the internal loading, the external loading and the water chemistry within the lake itself also," she said.
In 2019, core sampling tests were done to determine how much phosphorus, the driver of algae blooms, is internally loaded in Moose Lake.
It found that 2633 kilograms of phosphorus comes out from a pool of 14020 kilograms a year.
The study last summer was finding out how much phosphorus is coming into the lake from outside sources and will be freshly presented on Thursday.
"Really, it kind of helps us pinpoint where we should be targeting our efforts," said Nichiporik about treating the lake. "But if we did have more external loading, we can target more tributary restoration, looking at land uses and that kind of stuff versus like an internal loading.
"We really need to know what really drives our lake chemistry. And so this is the results of really what's pushing the water quality in our lake."
Nichiporik is hopeful residents around the lake or those concerned about the long-term health of the waterbody listen to the presentation on Thursday.
"This shows what's the true driver of the lake is and what is actually driving the lake chemistry. And so without knowing what the cause is–you can do Band-Aid solutions, but then you're never really addressing what actually is causing a lot of lake eutrophication," she said.
"This way, we actually have a really good understanding of what is happening within our lake itself, and that way, we can actually really target our direction that what we're wanting to do to try and improve our lake."
Nichiporik said the years of effort from volunteers from Moose Lake, the Alberta Lake Management Society, Lakeland Agricultural Research Association, the M.D. of Bonnyville, the Summer Village of Bonnyville Beach, and many more are much appreciated.
You can register for the presentation on Thursday night at 7:00pm here.
"I'm happy that it's finally come to fruition because we've talked for a really long time."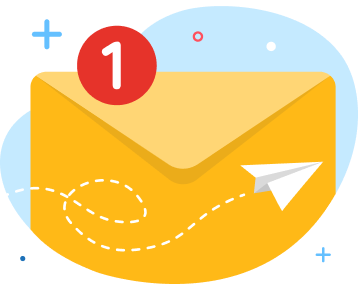 news via inbox
Get Connected! Sign up for daily news updates.