First case of COVID-19 confirmed in the St. Paul area, provincial data map shows
The first case of COVID-19 has been confirmed in the St. Paul area, the province's data map shows on Thursday.
Before Thursday, there were no cases of the virus confirmed in the County of St. Paul area.
The Cold Lake area has one active case of COVID-19 as of yesterday, but remain at three total cases, which is where the city area stood for the past couple of weeks–leaving some doubt as to the cause of the change.
Alberta Health spokesperson Tom McMillan said they do not provide details on specific areas or drill down to a granular level, but did not rule out the scenario that it was a data error or someone exhibiting COVID-19 symptoms again.
"Someone may have mis-entered a number or filled in the form incorrectly, or potentially someone who was believed to be recovered had actually demonstrated symptoms that were not yet identified. I can't speak to the actual specific location because we don't comment on a specific case like that," said McMillan.
"I always stress as always that regardless whether it's three cases, or two, or 13, the advice that we're providing Albertans is the same and the steps that people can take to protect their health and the health of those around them are exactly the same. Physical distancing, washing your hands, staying home when sick, and all those other important steps that you obviously know very well."
The M.D. of Bonnyville has had seven total cases, which have all recovered.
There is one active case in the Vermilion River County area and one recovery.
319 new cases confirmed
On Thursday, chief medical officer Dr. Deena Hinshaw reported 319 new cases of COVID-19 in Alberta and two additional deaths.
These deaths were connected to the JBS plant in Brooks.
The number of recoveries has increased to 1,357 people.
There is a total now of 3,720 cases in the province.
One case was detected in a worker at Sophia Foods in the Calgary zone, said Dr. Hinshaw, but it is not an outbreak.
AHS is working with the plant to ensure that outbreak measures are enforced and operation has slowed, she said, since many employees are self-isolating.
All employees of this plant can be tested for coronavirus regardless if they're symptomatic or not.
There are 480 cases linked to the Cargill meatpacking plant in High River, 124 cases linked to employees and contractors at JBS Foods in Brooks, and 390 cases at long-term care facilities.
Sixty-eight Albertans have died from the virus.
Public health orders apply to summer events
Dr. Hinshaw reiterated that the largest gatherings allowed at this time are 15 people and groups fewer than 15 must maintain a distance of two metres.
She spoke about these measures in the context of upcoming summer events, saying these gatherings could be super-spreader events.
Albertans are prohibited from attending any event that would violate these orders, she said.
"By providing this clarification now, I hope organizers will be able to provide advance notice to help them limit unreasonable expenditures and cancel contracts in a timely manner," said Dr. Hinshaw at Thursday's daily briefing.
The Calgary Stampede was cancelled on Thursday in a historic decision.
Centerfield Music Festival in St. Paul was cancelled in 2020 on Thursday as well.
Dr. Hinshaw also strongly advised against individuals going to their summer homes.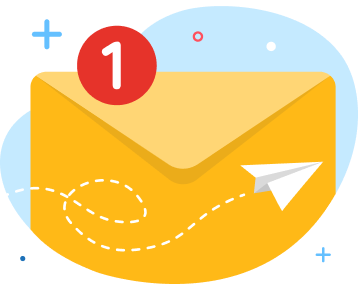 news via inbox
Get Connected! Sign up for daily news updates.