Province short on specifics when discussing easing restrictions with Bonnyville leaders
Mayor Gene Sobolewski said during a press conference on Wednesday that conversations have happened with provincial leaders on whether public health orders will be slowly relaxed.
He said he participated in a teleconference with Alberta's chief medical officer Dr. Deena Hinshaw in the past week and was told the province could start looking at some areas to relax restrictions.
"They might start looking at the possibility of some areas being able to relax," he said.
"The same thing with hairdressers and salons and nails and things like that, being able to figure out ways to start opening up some of those businesses or allowing those kinds of businesses to open up–maintaining some kind of social distancing and appropriate PPE or ability to shield."
Director of emergency management Jay Melvin has asked provincial leaders whether they'd look at opening up some areas of the province that haven't seen a rapid spread of COVID-19 cases.
"I did ask a question for areas of the province like ours where we have a lower risk compared to other major centers, and we have not had a confirmed case in the last several weeks, and some of our neighbouring municipalities haven't even had a case on relaxing some of the restrictions and will it be a zone across within the province to do that?" he said.
"They are looking at when that could or would happen, or [if] something could change. We were not provided that information.
"To date, we have not received anything official, either from the emergency management network, or either through Dr. Hinshaw's briefings daily…there is absolutely no timeline on that right now."
Premier Jason Kenney said during Wednesday's daily provincial COVID-19 briefing that in the coming days they'll discuss ways to open up the economy in Alberta's Relaunch Strategy.
In a separate teleconference, Transportation minister Ric McIver, Municipal Affairs minister Kaycee Madu, and Infrastructure minister Prasad Panda, told Sobolewski they could be stimulus money coming to get people back to work.
"[They] all announced to some degree that there is some infrastructure funding that's going to be coming. McIver has already made announcements with regard to potholes and paving and provincial bridges and this sort of thing, but focused on more municipal support," Sobolewski said at the press conference.
"It sounds like they're going to be starting to get ready for another announcement here. And Mr. McIver basically said within day, or a week or two, was his comment to us."
"The emphasis, particularly from Minister Madu, was to ensure jobs, local jobs and local jobs. So it sounds like that is front and center for them…putting an emphasis on local labor, supply, and equipment as well. So that was good news for us."
Town to finalize 2020 budget Tuesday
In hopes that a new ID349 agreement (Cold Lake Air Weapons range tax assessments) would be struck by now, Bonnyville made a budget for the first few months of the year.
But without knowing if roughly $6 million would be coming this year, and without being paid last year's amount either, the Town will finalize a 2020 budget that could cause "a lot of grief."
"The Town has a rainy day fund and the thunder clouds have ben clapping for 5-6 weeks," said Sobolewski.
"The budget itself is probably not going to be one of the more pleasant documents that I think council will have ever had to adopt. Because there is a lot of frightening information and a lot of financial implications that could indeed cause us a lot of grief."
Bonnyville's next council meeting is Tuesday night at 6:00pm.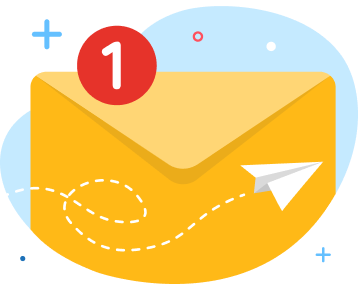 news via inbox
Get Connected! Sign up for daily news updates.