Open houses about massive local carbon capture project to begin
Image: Kendall Dilling is the president of the Pathways Alliance, seen here at the Bonnyville Oil & Gas Show in June 2023. 
Residents are able to get more information about a major potential carbon capture project in northeast Alberta.
Drop-in, open house sessions are slated for three stops in the Lakeland: Cold Lake on Wednesday night, St. Paul on Wednesday, Nov. 1, and Glendon on Nov. 2.
"This is probably ten times bigger than anything operating in the world," said Kendall Dilling, president of Pathways Alliance to Lakeland Connect.
Northern Pathways, a collaboration of the six largest oilfield companies, has plans to build a 400 kilometre pipeline to ship carbon from Fort McMurray to the Bonnyville-Cold Lake region. Its part of targets to reach net zero from operations by 2050.
Broad information from what exactly carbon capture and storage is, to specifics about the greater impacts to the area and the planning stages, as well as concerns about safety, can be addressed through this consultation process.
Experts will be on hand to field these questions.
"We've been given exploration rights and are working on securing approval from the Government of Alberta to have access to deep, deep geologic reservoirs in that area south of cold lake that we refer to as a sequestration hub. The co2 will be injected in liquid form, well over a kilometer underground, deep, deep, deep in these Basal Cambrian sandstone reservoirs where it will stay permanently sequestered," said Dilling.
'More benign and safe product…'
The project is a "biggie" and would reach an investment size of $16.5 billion, with over 30,000 jobs during construction.
While residents are familiar with oilsands development in this region, Dilling said this would be similar, except larger, "by many fold."
They are working on regulatory applications that they plan to submit by the end of the year, as they work through the consultation processes.
"We are very much coming with the right folks and the right materials, to have that in depth discussion that that people want to have," he said.
"Co2 is a is a far more benign and safe product, than almost anything else we ship in the industry. Largely, it's a question of novelty, right? We've all got comfortable over time with oil and gas pipelines, and wells and operations all around and those all have inherent risks, too. But I think, over the course of time, we've demonstrated that we can do that safely.
"Now we're talking about a new product here, co2, and, again, completely natural that people would say, well, what does that mean? What are the implications? We're happy to have those questions and answer them. But the reality is, this is a very, very safe and non-toxic substance, compared to again, many other things that we're used to having all around us in pipelines and trains and trucks and vehicles.
"I think it's more a question that people just getting their head around and understanding saying, okay, yeah, this industry knows how to build an operate pipeline safely. This is no exception."
Kendall Dilling interview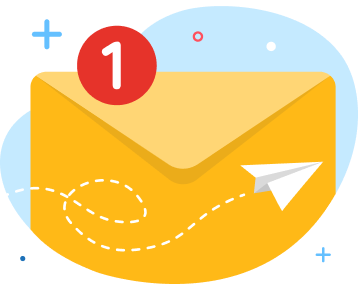 news via inbox
Get Connected! Sign up for daily news updates.