If figures bare true, MLA Cyr likely agrees with Alberta Pension Plan idea
Political leaders of all stripes, at different levels, are weighing in on the Alberta Pension Plan discussion. 
MLA Scott Cyr said he would likely be in favour of an Alberta Pension Plan if the estimates of $330 billion to Albertans in withdrawing come to fruition.
Last week, the provincial government held telephone town-halls to answer questions and discuss the terms of what developing an APP would look like. The UCP have teased that this decision would come to a referendum during the next municipal election in 2025.
The figure of $330 billion comes from an independent report that touted potential benefits of exiting the Canadian Pension Plan.
"One of the fears, even though we're following to the letter on how to calculate this, is that the federal Liberals and NDP are going to retroactively make changes to how that formula is done. If that is the case, then suddenly we're not getting 330 billion, we're getting $100 billion. The question is, what number is it that we're going to be transferring over?" said Cyr during an interview with Lakeland Connect. 
The hand-wringing between the province and feds are well underway, with the estimates of $330 billion being close to half the total of CPP.
Prime Minister Justin Trudeau said in an open letter that Alberta exiting would hurt pensions for seniors across Canada. Employment Minister Randy Boissonnault, an Albertan MP, said that if Alberta left CPP, it would be a "one-way street" and they would not be allowed back into the fold afterwards.
Premier Danielle Smith said the letter was "overwrought and "inappropriate in tone", adding that the impact would be $175 to every Canadian remaining in CPP.
Albertans will make the decision
If Albertans voted to leave, there would be a three-year process to establish the APP while leaving the CPP. If a referendum was done in 2025, then an APP wouldn't be fully established until 2028.
"I think that if the $330 billion is in fact moved over to Alberta, this is a great deal for us," said Cyr.
"However, if it ends up being $5 billion, well, then that's a very different, very different decision that we need to make. And I think that for people that are looking for whether this is good for us or not, we need to know what that number is.
"I'm a proud Canadian. I don't want to see Canada be hurt because of anything that we do here. So if you are very supportive of Canada, you need to making that decision: where do we stand on Canada as a nation? There are some that are just saying we need to pull out just because they believe our Prime Minister is a real dud.
"I believe that there's there's a real case to be made that we should have the same rights and freedoms that say Quebec has got. So there is some things that we need to be looking at exploring."
The NDP said their surveys suggest that 90 per cent of Albertans disagree with leaving. A Leger poll in April said that only 21 per cent of Albertans were in favour of creating an alternative to the CPP, with 54 per cent opposed to the idea.
Federal Conservative party leader Pierre Poilevre said he resonated with Albertans, but implored them to remain in CPP as well.
Quebec has never been part of the Canadian Pension Plan, established in 1966.
Scott Cyr interview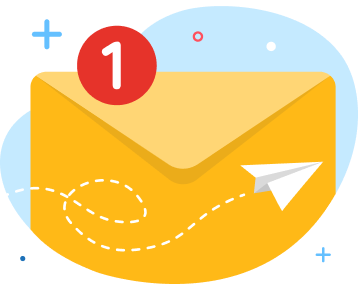 news via inbox
Get Connected! Sign up for daily news updates.