Council to explore OHV bylaw to allow visitors greater access
Cold Lake City Council gave first reading to a bylaw that will bring the City's off-highway vehicle rules in-line with provincial laws and streamline the municipal regulations, but asked staff to return with options that would open the restrictions to allow visitors driving OHVs to access local businesses. 
Council recognized that many people visit Cold Lake on OHVs to use trails in the surrounding countryside, and that certain provisions would need to be in place to allow these visitors to legally and safely access throughout the City, its businesses, and its amenities. 
"Our region is a hotbed for outdoor recreation, and a big part of that is the formal and informal trail systems that riders from all over Alberta and Canada enjoy each year," Mayor Craig Copeland said.
"We are hoping to find a balance that would allow visitors on quads, side-by-sides and other off-highway vehicles a chance to visit our businesses and facilities. Often people doing trail rides do not have immediate access to a trailer, but may want to visit a restaurant, hotel, or an event at a facility in town as part of their trip. We want this to remain an option to help with tourism in our City and the greater region."  
The proposed bylaw would include exemptions for the need for OHV drivers to wear helmets by bringing the municipal bylaw inline with provincial OHV laws. These provide an exemption for OHV riders where the OHV has a rollover cage and seatbelts. 
Existing regulations limiting the speed within the City to 30 km/h and not allowing for the use of OHVs between 10:00 pm and 7:00 pm will remain a part of the bylaw. OHVs are also not to be allowed in parking lots, and must generally travel off of roadways unless they are being loaded onto a trailer. The bylaw allows for OHVs to operate in ditches, gravel shoulders of roadways and, where necessary, on roadways themselves provided the driver is taking the shortest route in and out of town to where the vehicle will be stored, or to a service station. 
Staff noted that some of the regulations would prevent visitors accessing the City with an OHV from driving to local businesses or facilities. 
With Council's direction, staff will research opportunities to allow either a space for OHV parking, or a system that could give visitors greater use of OHVs within city limits. 
"Council sees an opportunity to have visitors using trails be an active part of the local tourism economy, and we do not want our local regulations to scare off trail riders," Copeland said. "But there is also the need to ensure public safety and prevent OHVs from being a nuisance.
If we open things up, we are confident that in Cold Lake we can find the right balance between the two." 
The proposed bylaw can be found in the October 10 meeting package at www.coldlake.com. The bylaw passed first reading at the October 10 meeting and will be brought forward with amendments for consideration as well as for second and third reading at a future regular council meeting.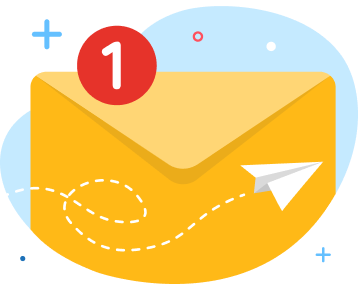 news via inbox
Get Connected! Sign up for daily news updates.