Elk Point Avalanche take to the ice for preseason action
Tales from the Timebox for October 18, 2023
U13 Avalanche
Dewberry has always been a tough team, and now that they teamed up with Marwayne, it's even a bigger challenge when you play there. The U13 Elk Point Avalanche travelled to Dewberry on Friday night, losing this one.  But they didn't harp on it and put it behind them on Saturday afternoon at home against Wabasca winning this one 8 to 4.
Rookie Hudson 'the Bull' Brousseau was out of the gate right off the opening faceoff, scoring in the first 30 seconds of the game and going top shelf with one. The Bull added another late in the game, plus some terrific forechecking. Two nice goals for sniper Ryder 'the Rhino' Malo who was parked on the doorstep. Two goals for William 'Billy Bob' Ballas. Defenseman Billy Bob was given the green light and wheeled through the whole team, scoring alone. Jaxon 'Magic' Marcoux has also really picked up his footspeed this year with a goal and three assists. Jesse James Penner is back with the Avalanche after missing a few years, and he is going to be a big asset. He scored a goal. Doing some great forechecking, Hunter 'Hardrock' Pankiw and Brody 'Thrasher' Trach are both on the scoresheet with assists. Coming over from pond hockey this year and looking very promising, 'Fearless Frank' Killam. Only a matter of time before he scores his first goal. And an outstanding performance between the pipes for goalie Theo 'Long Horn' Loughran–Quinney coming up big on some break-aways. 
U18 Avalanche
I know it's only preseason, and the games are for tiering purposes, but our U18 boys sure did look sharp on Friday night here at home. The boys peppered the Cold Lake Ice goalie with 77 shots, scoring 6 goals. The final 6 to 1 in favor of the Avalanche. The Ice goaltender stood on his head otherwise, the game would have been a real runaway.
Speedy 'Green Light' Gavin Kadutski with two goals. Give this guy the green light, and he can break the sound barrier. Rugged hardnosed 'Kid Kade' Fontaine with a goal and an assist. Centerman Seth 'Motorman' Morton with a goal and two assists, defenseman Sam 'Spiderman' Rogal with a goal and an assist. Another speed demon, the rookie Evett 'Snoop Dog' Smereka, with a goal.  Two assists for the veteran D man 'Saint Nick' Penner. Kaleb 'Formula One' Flamand and Quinton 'Rampage' Quinney with one assist each.  Superb goaltending by the Avalanche's Alex 'Mr. Plywood' Patterson, who only let one slip by him, and I know he'd like to have that one back, too. 
U11 Avalanche
On Saturday, the U11 Avalanche took on the  Frog Lake T Birds here at home, winning this one. Aspyn 'Machine Gun' Kelly with four goals. Jase 'the Jackel' Malo with a hat trick. Two goals each for Stetson 'Shack' Reynolds and Christian 'Bones 2.0' Yaremkevich. 'Jumbo Jay' Large and Mikey 'Like's It'  L'Heureux with one goal each. Teraleigh Nepose with an assist.  And scoring his first goal ever, 'Dax My Boy' Bowman. The coaches kept his puck to put up on his trophy shelf, and his mom shed a little tear.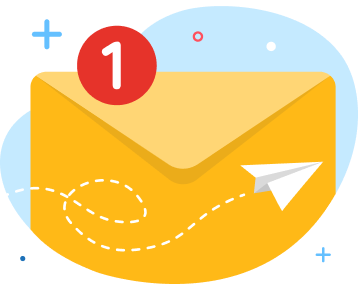 news via inbox
Get Connected! Sign up for daily news updates.