Bonnyville Pontiacs hope return home can rejuvenate sagging squad
Sitting at 2-4-1 on the season, it has not been quite the start the Bonnyville Pontiacs hoped for after a perfect exhibition campaign. 
It was better for longer against one of the league's best clubs, but the Yaks were always chasing and could never quite complete a comeback. 
The Bonnyville Pontiacs losing streak is four heading into a pair of now increasingly important home games this weekend – after a 4-3 loss to the Blackfalds Bulldogs. 
"The effort was there. Just a few bounces, the other team scored on our mistakes," said assistant coach Darick Ste-Marie on B&R Eckels Bonnyville Pontiacs on Lakeland Connect postgame.  
Comeback thwarted
An early powerplay goal four minutes into the 1st period, sent the Yaks into trailing mode and they couldn't snap out of it, despite coming within one on three separate occasions.
Newcomers like James Schneid his first goal as a Pontiac, while Joseph Macchione, Clarence Beltz, and defencemen Jordan Schanbacher and Pierre-Olivier Allard, picked up their first points with the team. 
Bonnyville was given new life with a Luka Sukovic goal early in the 3rd period to arrive at a 3-2 score, but Dakota MacIntosh restored the two goal Bulldogs lead just moments later. 
Max Seguin converted a Beltz rebound to allow for a pressing few minutes with Nathan St-Germain pulled, but it fell short. 
The Yaks lost all four games on their road swing, going 0-3-1 down the stretch. 
"The guys worked a lot harder than we did the last two games. There was a lot more hits, they were moving their feet way more, that's why we were able to be in the game."
"We need everyone to be able to win games, but it's good to see the young guys are doing well and I feel like they had a lot more confidence in their game. They were working hard and playing good with the puck."
St-Germain made 28 saves on 32 shots, losing his second AJHL start.
Finding the right chemistry
One of the biggest things ailing the Yaks right now is being comfortable in some — or one — forward line or defensive pair.
Coach Mario Pouliot has been a Magic Bullet through seven games, switching line combinations every game, and period to period.
But so far, the returning players from last year's North Final team have not lead the way with their play.
This after promising second-year forwards Ethan Look and Braydon Vandenbilche, both pointless on the year, were healthy scratched, along with Noah Heinrich for the second time this season.
It shows the intricacies of a 25-man roster this season, with healthy, skilled forwards sitting in the stands on a nightly basis, regardless who is in or out.
"I'm just searching for who's going to be good with who. We need some stability, but first of all, we need to start moving our feet, using our body," said Pouliot before the Blackfalds contest.
"It wasn't because they weren't working hard. But I've protected them since the start of the season and when you have the chance to play, you have to make sure you have some contribution. It's not even point-wise, it's using your body, making plays, and working hard. Those two were working hard, but not generating a lot of stuff too.
"It's not easy to work with 25 players. It's always five unhappy players. But for me the mistake we made was to take off players who were doing really good. I'm saying Smitty [Jonas Schmidt] was doing pretty good and moving his feet, always being in the play. It's the same with Beltzy. But I did that to protect the veterans. But now it's, okay, you move your feet, use your body, play the game in the right way, and respect our team identity…that's how it has to be."
Pouliot wanted to see a more physical effort from his team, which did come in the game. Besides Brent Hoshowski, Pouliot said they needed more grit and sandpaper in their game.
While Sukovic, with a team leading seven points, was a catalyst for success, it was a lot of the younger players that were driving play down the stretch on Tuesday.
When the team pushed 6-on-5, some of the top players from last year sat on the bench.
Clarence Beltz
Clarence Beltz is a 2004-born forward from Missoula, Montana who found his way to Bonnyville this season.
He comes from having played with the NV River Rats U18AAA program and Lawrence Academy in the US Prep system. Combined, he registered 14 goals, 23 assists, and 37 points in 54 total games last year.
His appearance on Tuesday was his third of the season.
Quick notes
The Yaks now play three of their next four games at home with the Canmore Eagles (1-4-1) on Friday night, and the Olds Grizzlys (1-5-1) on Saturday night. It's the right time to face these squads, as these teams are in the basement of the AJHL standings with three points each.
Bonnyville sits 11th overall, seven points back of 1st place.
Ludo Tardif left Tuesday's game due to injury and his status for this weekend is up in the air. Tardif has 2 goals and 4 assists this campaign.
Tyler Blocha remains in a tie for 2nd overall in goals across the league with six, one behind leader Brendan Ross.
Longtime Pontiacs announcer and board member Jim Martineau passed away last week. His funeral service is being held on Friday. The Pontiacs wished his family thoughts and prayers on social media with the recent news.
South showing off? So far in the all-too-early season standings, the top-5 teams in the league are all former South Division teams as of Thursday night.
Drumheller Dragons defender Easton Adrian won AJHL Player of the Month earlier this week. He leads the league in scoring with 1 goal and 14 assists.
The Brooks Bandits offence is so far not the wagon we've come to expect. In fact, after going 34.4 per cent on the powerplay last season, they sit 13th in the league at 12.2 per cent. However, their goals against has been their strength, surrendering just 13 goals in seven games, by far the best in the league.
The Spruce Grove Saints start has also been a surprise. They sit with an uncharacteristic 4-5 record.
Puckdrop for each of this weekend's tilts is 7:00pm. You can listen to every game, all season on lakelandconnect.net/pontiacs.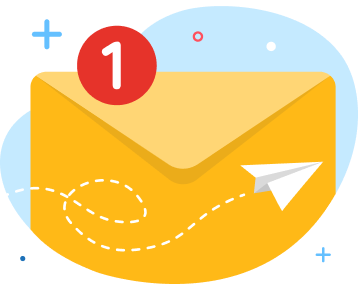 news via inbox
Get Connected! Sign up for daily news updates.