Bonnyville council hears 20 delegations in 2024 Budget prep
While many groups are asking for the same operating dollars as before, many are increased, and some are from new groups looking for municipal funding. 
The changing of the seasons breeds the beginning of a difficult part of the municipal calendar – budget season. 
The Town of Bonnyville saw twenty delegations from community groups and non-profits over the course of three special council meetings in late September. 
It's part of their annual process, a check-in where the groups they give money to annually come to the table to report on their year, their financials, and any changes in their asks. 
"I think what we've seen with quite a few of the applicants is that the ask continues to be the same," said Mayor Elisa Brosseau. 
"Sometimes isn't always a good thing. We want them to think about the future. So if there's going to be replacement of equipment or building repairs, I mean that needs to be factored in and we want to know that now and not later. But we do appreciate that a lot of organizations are being fiscally minded." 
New or increased
A few of the most significant include the Stepping Stones Crisis Society, which is building a new top-of-the-line women's shelter in Cold Lake. They asked for a one-time $500,000 grant towards building costs for the multi-million dollar facility, as well as an annual operating cost of $50,000 afterwards. 
The Bonnyville Amateur Football Association is looking for a big increase of $150,000 for future maintenance projects at Walsh Field/Scott Park. 
"We did have a couple that were either new or were quite higher than we've done in the past," said Brosseau. 
"What's going to happen now is that all of the full asks of all the organizations will go into the first budget, so that we can get a clearer picture of what that actually looks like. 
"If we say yes to everybody. What does that look like? And then we'll start going through well, what are council's priorities, what aligns with our strategic planning, and then we'll reallocate as we go through that process."
More asks
These groups include Riverland Recreational Trail Society ($1,932), the Bonnyville Friendship Centre ($35,400), Bonnyville Municipal Library (an increased ask to $140,723), Clayton Bellamy Foundation for the Arts ($50,000), and Bonnyville Curling Club (increase to $30,000). 
At the Sept. 25th meeting, 4 Wing asked for an increased sponsorship for the 2024 Air Show from $20K to $25K, the Bonnyville Health Foundation increased their ask to $6,500, and the Bonnyville Jr. A Pontiacs asked for a slight bump up to $17,600. 
Community Futures Lakeland is requesting $20,925.75, Ronald McDonald House Charities is looking for $9,000, the Bonnyville Historical Society is staying status quo at $30,000, and the Bonnyville Primary Care Network is looking for an uptick up to $100,000. 
The Bonnyville Ag Society request remains at $20,000, the Bonnyville & District SPCA at $50,400, and the Gear Grabbers at $5,000.
The Lakeland Female Development Camp is a new group starting in 2023, and is looking to continue the $4,000 commitment from this last year. Aurora Visual Arts Association is a new party to the table as well, asking for $2,700. 
The funding tabulated for operations of the Centennial Centre is status quo as well at $1,093,598.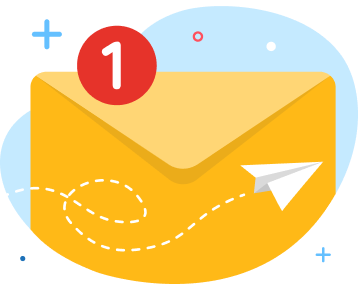 news via inbox
Get Connected! Sign up for daily news updates.