Possible Regional Multipurpose Leisure Center in St. Paul
Centre may include NHL-sized fieldhouse, and other amenities like a walking trail or weightroom. 
St. Paul's town council had a final presentation about the future of a Regional Multipurpose Leisure Center in St. Paul. 
On Monday, September 11th a final report was presented to the council by Expedition Management Consulting Ltd. for a future Regional Multipurpose Leisure Center. 
"It talks about what our community can withstand, what the cost would be, what the taxes would be if we were to make a decision," said St. Paul Mayor Maureen Miller. 
Justin Rousseau, managing director of Expedition Management Consulting Ltd., presented the final report to the Town and County of St. Paul, Elk Point, and Horsebay Bay, giving the council more information to make an informed decision. 
"So the overall deliverable of the project is to provide guidance to the project partners as successful partners in the region for the potential development of a regional multipurpose leisure center," said Rousseau. 
Existing facilities in St. Paul are well utilized, with over 390 soccer registrants regionally, 372 in hockey and 288 in baseball, and that's just three examples Rousseau brought to the council's attention. 
"The vision of the facility, would certainly be seen as being a fun and exciting and welcoming place that really is a community meeting place and gathering place," said Rousseau. 
The site for the potential development would be north of the Iron Horse campground. Over 100 acres that could easily accommodate all amenities both now and in the future. 
The facility would have a wide variety of activities and programs for user groups and the general public. 
"Drop in and play different activities and become part of the facility, enhancing health and wellness benefits," said Rousseau. 
The presentation backs up all recommendations with data to help the council make an informed decision in the future. 
Rousseau gave direction on existing facilities. 
"The committee wanted to make sure that this facility wasn't sort of treated as a standalone and without consideration of impacts on other facilities," said Rousseau. 
Some further studies could be required in ensuring that St. Paul current facilities are properly taken care of, including the St. Paul Aquatic Center.
"We know through this process that aquatics are really important to the public," said Rousseau. 
"Having a feasibility study as to whether the existing St. Paul Aquatic Center can be renovated to meet the demand for aquatics in the region is an important next step."
This study involves a significant amount of research, analysis and stakeholder engagement. 
The hope is that the presentation and data brought to the council's attention will well-position them to make informed decisions and database decisions moving forward.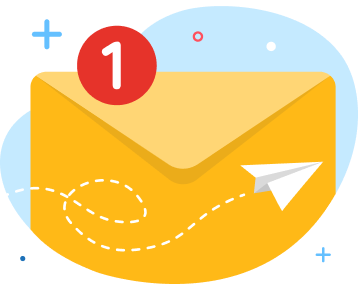 news via inbox
Get Connected! Sign up for daily news updates.