NDHS golf teams repeat as ASAA Northeast Zone champs
Image: The Notre Dame Wildcats girls golf team repeats as zones champs. Left to right: Nicole Dugas (Gr. 11), Sydney Parke (Gr. 12), Kaitlyn Welsh (Gr. 12), Julia Munday (Gr. 10). Credit: Jeff Cey/NDHS.
Notre Dame High School's athletics programs are in full swing, earning their first Northeast Zones medals of the year with golds for both the girls and boys teams.
Mundare, on behalf of Lamont School, played host to 1A and 2A teams across the largest ASAA Zone in the province, and now these two NDHS teams are competing for Provincial medals in Lloydminster on Monday and Tuesday.
Last year, the girls won bronze at Provincials.
"It's really exciting," said coach Jeff Cey. The golf program is still in its true infancy. This is just the third year overall they've competed. 
"We've got three returning girls from last year's team, two in Grade 12, one Grade 11 and one Grade 10, who's our first timer. The two Grade 12 girls have been with us now for all three of these ventures and are looking to improve on that runs and have their sights set on something a little bit better this year, which is always tough in provincials." 
The interest in the boys team is quite competitive. Cey said they had to run tryouts as a dozen high schoolers vied for these spots.
"The boys are sending to returning golfers that are actually going to their third consecutive they've been in it since Grade 10 Xavier Sylvestre  and Parker Hopf. They both scored very well and kind of other leaders in the team. They haven't metaled so far at Provincials, but they're hopeful this year. And then they've got a couple of Grade elevens, who are new to the team this year in Gunnar Ives and Carson Croteau who are coming along for the trip as well," he said. 
How it works
The golf season can barely be called a season. School just started a few short weeks ago, and unlike volleyball and basketball, the majority of preparation is done on the golfer's free time.
NHDS has teamed up with the Bonnyville Golf & Country Club, who gives them a lowered rate during the summertime to go out and practice. The school does make a few trips for the students to get their games into rhythm, as well as golf pros Jeff Graham and Clayton Borders who are happy to give lessons.
"They go all summer and then two weeks in the team is made and we're off to zones. So it is something that they have to do a little bit more on their own, but it's fun on their own." 
Scoring in the team dynamic is pretty interesting, said Cey.
With four golfers comprising a team, they are all spread out and don't golf together, instead golfing with three other students from different schools, which also allows for honesty and accountability in tabulating scores on each hole.
How the overall scoring works though, is the best three scores are taken on any given hole, meaning you can have a couple mulligans if things get away from you on a one or two.
Those two three scores for each hole are compiled to build the overall scores.
This is how it will work at Provincials as well.
The girls and boys teams will play 36 holes on Monday and Tuesday, alternating to a different course in between.
The boys are pursuing their first Provincial medal, while the girls are looking to continue the success they've fostered in year's past.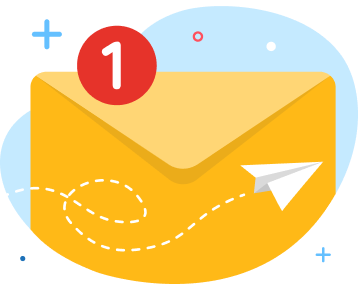 news via inbox
Get Connected! Sign up for daily news updates.