CIB judges to rank Cold Lake's beauty on a national level
Cold Lake was evaluated for its landscape, its beauty, and community appearance.
The national judges from Communities in Bloom descended to Cold Lake on Tuesday night and spent Wednesday on a tour looking at some fifteen locations across the city.
Susan Ellis and Tina Liu have been all across the country seeing various communities of different sizes over the last few weeks.
Looking through the scope of community appearance, cultural heritage, landscape, plant and floral display, tree management, and environmental action — these judges will determine whether Cold Lake can improve on its 5-bloom bronze score given in 2019.
"The most important one at this point is climate change, adaptation, and mitigation. What is the community doing to make it a safer place given the more extreme weather that we're having?" said Ellis. 
"When you're finished with your evaluation, you receive our evaluation review. And that document becomes a document for continuous success as to how you can be a better, safer, cleaner, nicer community all the way through." 
Both Ellis and Liu have backgrounds in marketing, economic development, architectural design, and community planning.
Stops on the tour
As volunteers, these same judges also look at communities that Cold Lake is bracketed beside due to its population: such as Chipman – New Brunswick, Provost – Alberta, and Wolseley – Saskatchewan.
With a meet and greet with local dignitaries on Tuesday night at the Cold Lake Golf and Winter Club, on Wednesday, they were shown around the city.
Among the 15 stops included the mountain bike park, museum, recycle dropoff, marina, Kinosoo Beach, community forest and garden, and Energy Centre amenities.
"We see a lot of the community, especially with municipal support and with municipal staff and also local business that is involved," said Liu. 
"Most of the winners are the successful communities that are having these supports and also their volunteers. The volunteer base is very important that you keep growing the volunteer base from the different ages, pretty much from adults to kids." 
Jazelle Robb is part of the Cold Lake volunteer base that works on beautifying the city.
In 2019, Cold Lake received a "very good score" according to Ellis, which was 5-blooms bronze. That's the highest from the 1-5 scale you can receive, but there is still subtle improvement to achieve the 5-bloom gold.
They've taken the feedback from the 2019 results and worked to improve.
Internationals next?
"As a committee, we reviewed that and went forth with those kind of things that we needed to work on and then from there, the support everywhere I went in the last two weeks. There was a crew working so hard, so I really appreciate it and so does the committee," said Robb. 
Getting to the national level alone is no easy feat. A community must advance through from the provincial ranks before they get invited nationally.
Then, if Cold Lake were to succeed here, they could be judged internationally.
"You can't just say I want to be in the national category…and when you win the provincial competition, then you're invited to participate nationally. So yes, you're [Cold Lake] at the national level and you're doing really, really well and it's exciting," said Ellis. 
"The time will come likely when you will win the national and then you will be invited to compete internationally."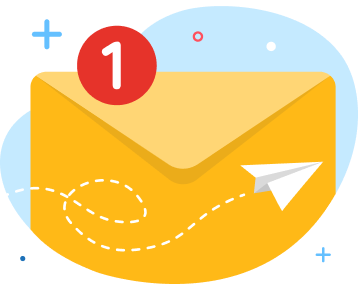 news via inbox
Get Connected! Sign up for daily news updates.