Overnight mat program "a success" as outreach services will remain
While the overnight mat program has drawn to a close, the John Howard Society will continue providing their outreach services throughout the spring and summer months. 
With grant money from the Government of Alberta and $100,000 in funding from the City of Cold Lake, the John Howard was able to provide overnight stays to keep those living rough stay warm overnight. 
They opened the doors to their trailer located in Cold Lake South in late January with the grant money provided until April 30 with the purpose of preventing death from the harsh winter elements. 
Before that, they were temporarily without a home to provide their services.
"Overall, the program was a success," said Candice Sutterfield, John Howard board member, who presented to Cold Lake city council with an update on April 11.
The overnight program ran from 7:00pm-7:00am with dinner provided, three staff members on-site, and security. 
The doors were locked at 11:00pm, meaning if you left for whatever reason, you wouldn't be allowed back in. Those who stayed were also provided access to showers and laundry, and could stay to a maximum of 21 days over the course of the winter. 
Sutterfield said they noticed predictably higher overnight stays when the temperatures dropped. 
For the month of April, they had 223 individuals use the mat program. 
Food insecurity continues to be an issue as well. 
Sutterfield said that gaps in paydays saw higher usage of the outreach programs free breakfasts and lunches. 
There were 299 visits during April for the outreach services, which includes assisting in court, resume building, searching for referrals to detox, addictions services on Thursday mornings, income support applications, and other assistance with government documents. 
"We sort of went into this blind, with a new space and already behind the 8-ball. I don't think we got the keys until December 27th. We learned a lot of things that I think will help us for next year," said Sutterfield. 
A positive is that 85 per cent of those who used the services were self-referred, meaning they are seeking the help under their own volition. 
Those who reported in for the services had last places of residence that include Bonnyville, Cold Lake, Alexander, Elizabeth Metis Settlement, Lloydminster, St. Paul, Frog Lake, and Big Island Lake. 
Some were from distances like Edmonton, Calgary, Prince Albert, and Rocky Mountain House. 
Two individuals were also assisted to go back to their communities. 
Staffing remained consistent throughout the winter months with little turnover. As the overnight staff has been laid off since the end of April they continue to have a part-time cook/cleaner, three outreach workers and a program manager.
These outreach programs will continue throughout the spring and summer months. 
The Rural Winter Emergency Response Program grant stipulates for a potential of two years of funding, which means the JHS will pursue running the overnight MAT program again next winter.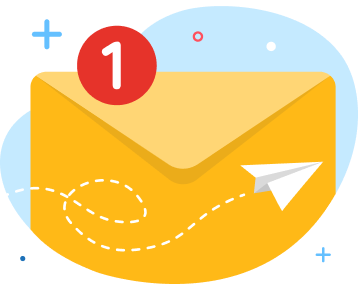 news via inbox
Get Connected! Sign up for daily news updates.