SPORTSHOUND: Wake-up Call
Tales from the Timebox for November 8, 2022
A week ago, travelling to hockey games was a piece of cake. That is of course as long as you had enough money to fill the gas tank. It's November now, and old man winter decided to give us our first wake-up call about what is in store for the next six months. Now teams travelling should always have the road report before heading out.
U11 Avalanche
Not the greatest of days to venture out on Saturday afternoon. There was a nasty wind and some stormy weather, but the brave U11 team headed south for an afternoon contest in Consort. In the northern part of the trip the roads were ok, further south it was worst. But, in the end, the way the team came together made the trip all worthwhile. Not only did come home with two points, but they also entertained the parents with a total team effort.
Everyone was pulling their weight in this one including the D-man, Hudson 'Hammer' Krankowski, who did an amazing job of jumping up into the play and then hustled back end-to-end catching a Consort player and stealing away the puck just before he was about to score on our goalie. Defensemen never do get enough credit for the work they do. Goalie Stetson 'Shack' Reynolds was outstanding in net, at one point flashing the leather making a highlight reel glove save on one of the Consort breakaways.
First-year player Rylan 'The Freight Train' grinding away, worked the corners really hard coming up with the puck. Freight Train assisted on the last goal by Hudson 'The Bull' Brousseau. The raging Bull is very hard to stop when he sees red. He lit the red light with five goals in this one. Swooping in for the kill, Ava 'the Red Baron' Rawlake with a couple of goals as well. And the guy with the flowing hair, defenseman Lennox 'All Out' St. Arnault got the green light with a couple of goals too. The final score was 9-6 for the Avalanche.
U13 Avalanche
Everyone gets excited to play a home game on a Friday night. What better way to start the weekend? Even though the U13s played pretty well they did lose 7-3. Over the years Provost has always iced some very stiff competition. 'Major' Tom Melnyk strapped on the big goalie pads for the first time this year. He handed it over to Owen 'Ollie the Goalie' Gryhkuliak who came in on relief in the second half of the game. Two goals and an assist for Lia 'Sledgehammer' Swedgen. The Sledgehammer has a nose for the net. He likes to park just at the corner of the cage and poke them in. Set up man Remington 'Steel' Reynolds with a goal and two assists. Winding up behind the net and wheeling coast to coast 'Wild Wyatt' Fontaine also with a goal.
On Sunday, the U13s took a trip over to Vegreville to check out the big Easter egg and play a little hockey. It turned into a good trip, with the Avalanche team coming home with a 7-5 win. This is still pre-season, so the coaching staff decided to split the goaltending duties once again. Major Tom with the first half, Theo 'Longhorn' Quinney Loughran doing the second half of the game. 'Wild Wyatt' Fontaine with a hat trick. Two goals each for the Sledgehammer and Jaxon 'Magic' Marcoux . Great team work by Jackson 'J.R.' Rawlake, Jaxon Smitty Smith,
Tristan' Bobcat' Brousseau, Ryder 'Rhino' Malo, William 'Billy Bob' Ballas, and Kestyn 'Crocodile' Quinney all with assists.
U7 Avalanche
What a difference one week can make. Last week was the first time some of these little guys had ever played a game of hockey, so naturally, they took some time to understand what was going on out there. But not this past Saturday morning. The U7 Avalanche were raring to go and jumping at the bit to get out of the gate when they played St. Paul here at home.
Gavin 'The Badger' Brousseau was on the board with four goals and a couple of assists. 'Awesome Lawson' Moneta missed the target last week on his breakaway, but made no mistake finding the twine this past Saturday, he scored a couple of goals. Some sensational saves by 'Little Birdie' Bowman when it was her turn to guard the cage. Jacob 'Jake the Snake' Botstein was stronger on his feet this past weekend and made a great defensive poke check with his stick to stop one of the Canadiens in their tracks. Roseleigh Nepoose -Gadwa had a hard time not getting distracted by all her hockey fans behind the net. Aksel Aarbo didn't score, but not for lack of effort, she was doing an awesome job of stripping the puck free. Jaxson 'Jackhammer' Krankowski slid across the crease on his knees blocking shots for his goalie. Gunnar Kelly on the doorstep just missed scoring with a one-timer. William Farrel, Taber Gadwa, Ryker ' Mini Moose' Ockerman, and Knox Mudryk all played more aggressively than before chasing down the puck at both ends of the rink.
U9 Avalanche
Back-to-back games at the A.G. Ross Arena saw the U9s hit the ice right after against the Vermilion Tigers. The Tigers were hungry but the Avalanche looked even hungrier. Jase' the Jackal' Malo with his big wrist shot scored five goals and added five assists. Cohen 'Big Horn' Brousseau had a hat trick and a couple of setups. True to her name, 'Machine Gun' Kelly unloaded her chamber, rapidly firing bullets on target and scoring a hat trick. A great game for 'Jumbo Jay' Large, Charlie 'Chickadee' Davis, and Thomas 'The Tank' Morris. All of them played more aggressively and did a terrific job of forechecking and getting shots on the net. The Tigers' goalie came up big on their efforts. First-year player, Dax 'My Boy' Bowman stronger on his skates this week was getting to the puck too and making a few plays. Defensive-minded Landon 'Light Out' St. Arnault with a few assists and some terrific back-checking. On Sunday, the U9's played another home game. Christian 'Bones 2.0 ' Yaremkevich with the first goal of his young hockey career.
U18 Avalanche
Still friends? Off the ice maybe? A few of these Mallaig players were teammates last year on our U18 Avalanche team. But you would never have known it on Sunday afternoon in Mallaig. Goalie Trent Chartrand, Jordy Feland, Logan Lemay, and Owen Fontaine to name a few all played with the Avalanche. These guys are all great kids and terrific players and no doubt would have been welcomed back to our Avalanche team.
But this year they were able to ice their own team much closer to home. They gave the Avalanche all they could handle Sunday afternoon in Mallaig. Our U18 Avalanche team won in the end 6-4.
The 'Kamikaze Kid' Kade Fontaine with a hat trick. All of them were assisted by his older brother Mick Jagger. Micky added a goal as well. Steady veteran defenseman 'Saint Nick' Penner with a goal and an assist. Sniper 'Top Gunner' Crawford also scored one. 'Big Red' Josef Therialt with a helper as well as some heavy-duty body checks. Goalie Alex 'Plywood' Patterson plugging up all the holes played sensational in the dying minutes when the Monarchs put the pressure on trying to tie this one up.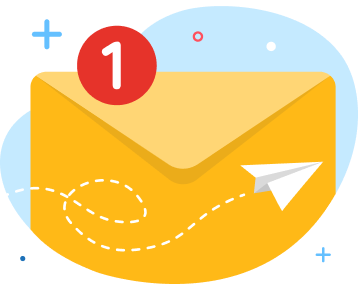 news via inbox
Get Connected! Sign up for daily news updates.