GREY MATTER: Episode 45 – CN Rail faces it's second lawsuit in the battle against mandate overreach
The views & opinions expressed in this web series are not necessarily the views and opinions of Connected Media Inc. o/a Lakeland Connect, its employees, sponsors, advertisers, or affiliates.
In this episode, Constitutional Lawyer Leighton Grey and Christian Jones have a conversation about how his experience in real estate led him to work for CN Rail, what happened when the mandates were imposed, and how he is working to hold those responsible accountable for their actions.
Corporately based in Alberta, Christian Jones has been the provincial Land Department Head for the World's top real estate brokerages. To achieve this milestone Christian studied real estate by developing industry-leading land-mapping software. Through data-driven decisions, his clients were informed of the latest market trends, comparables, and listings. In addition to his expertise in Real Estate, Christian's experience runs much deeper having managed the real estate assets of Canada's leading railway company, CN Rail. The multi-billion-dollar real estate portfolio included over 100,000 acres and millions of square feet of office and industrial space.
Mr. Jones exercises his expertise by showing investors hidden property potential by evaluating zoning, density, development potential, and market forecasts so they make strategic transactions. With a decade of assisting corporations, developers, investors, and owners, Christian continues his strong momentum today! During the conversation Jones & Grey touch on the fundamental rights that each of us had and how they were violated by employers operating as an extension of an overreaching government, how Christian has been able to organize a group of people to bring forward a lawsuit against the corporate giant CN Rail, and what they hope to accomplish with the actions they are taking.
To find more from Christian Jones you can visit: https://www.facebook.com/groups/37942…
This episode's recommended reading:
Corona, False Alarm? – Karina Reiss https://amzn.to/3BYCnBj
A State of Fear – Laura Dodsworth https://amzn.to/3qUkYmM
Make sure to subscribe to the channel and turn on notifications for future episodes as we are aiming to deliver a new conversation each week full of new ideas and ways to explore the world around us. Remember to follow our other social channels for news, updates, and cool offers from our sponsors as we continue to challenge the status quo and bring thoughtful conversations to the hungry minds who are willing to dabble in the Grey Area! For everything else Grey Matter Visit: https://linktr.ee/greymatterlinks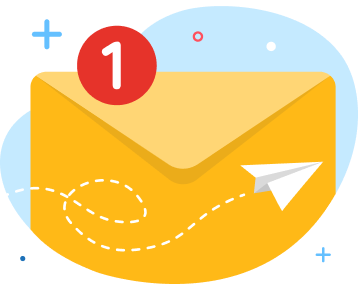 news via inbox
Get Connected! Sign up for daily news updates.