GREY MATTER: Episode 46 – Why are more and more Albertans talking about separatism?
The views & opinions expressed in this web series are not necessarily the views and opinions of Connected Media Inc. o/a Lakeland Connect, its employees, sponsors, advertisers, or affiliates.
In this episode Constitutional Lawyer Leighton Grey and Josh Andrus have a conversation about his involvement in politics leading up to the inception of Project Confederation, the role western separatism has played in Canadian politics and policies, and why Albertans have resoundingly spoken up about sovereignty and independence.
Josh Andrus is the Executive Director of Project Confederation at the Alberta Institute, an independent, libertarian-minded public policy think tank that aims to advance personal freedom and choice in Alberta. Mr. Andrus is a fourth-generation Albertan from Drumheller and holds a Bachelor of Arts from the University of Lethbridge, majoring in Economics and minoring in Political Science. Prior to joining the Alberta Institute, Josh worked as the Executive Director for a grassroots advocacy organization and volunteered in several political and policy roles. Josh is a Guest Opinion Columnist at the Calgary Sun as well as a Columnist at the Western Standard. He has written on subjects like equalization, government overreach, and other challenging political topics that most writers have chosen to ignore. Some would consider Josh Andrus an outgoing, intelligent & career-oriented individual working within a complex political environment that utilizes strong leadership, business knowledge, and teamwork skills. Josh has dedicated countless hours to political progress and a focus on inward party evaluation. Project Confederation's mission is to update the current system of confederation to better represent Western Canadians in government decisions and policies. They believe a constitutional convention may be the only way to keep the country together. Andrus & Grey don't hold any punches when discussing why cultural alienation has had such a massive impact on the actions of the Canadian Federal Government, how recent events and government overreach have fueled the pushback against mandates, and how important it is for the public to get more involved in politics to create positive change in our society.
To find more from Josh Andrus you can visit: www.projectconfederation.ca
This episode's recommended reading:
Alberta: Separatism Then and Now – Michael Wagner https://amzn.to/38LvPds
Unaccountable: Truth and Lies on Parliament Hill – Kevin Page https://amzn.to/3f9mqPG
Moment of Truth – Jack M. Mintz https://amzn.to/3qYWpVK
Do Something!: 365 Ways You Can Strengthen Canada – Preston Manning https://amzn.to/3tyPF2A https://www.proquest.com/
Make sure to subscribe to the channel and turn on notifications for future episodes as we are aiming to deliver a new conversation each week full of new ideas and ways to explore the world around us. Remember to follow our other social channels for news, updates, and cool offers from our sponsors as we continue to challenge the status quo and bring thoughtful conversations to the hungry minds who are willing to dabble in the Grey Area! For everything else Grey Matter Visit: https://linktr.ee/greymatterlinks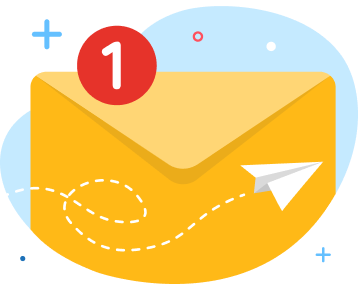 news via inbox
Get Connected! Sign up for daily news updates.