Government says provincial police force would add 275 officers to rural front-lines
The move to provincial police has received backlash from municipalities. 
While Alberta inches closer to a provincial police force model, more details have emerged if the decision to move away from the RCMP is decided.
In an announcement last week, the Alberta government would establish a minimum number of 10 front-life officers at each police detachment, which they estimate would add 275 officers to the smallest 42 detachments in the province.
The proposed model will have 65-85 community detachments that consist of a minimum number of 10 police officers and a maximum of 80 officers working in them.
A network of 20 to 30 service hub detachments, with a staffing range between 48 and 192 police officers, would serve residents of larger municipalities and provide support to nearby community detachments when needed, including mental health response.
"What we have to remember is that this isn't a new idea," said Justice Minister Tyler Shandro at a press conference. "This has happened in Ontario, Quebec, and Newfoundland. The RCMP would still exist in each jurisdiction and they would focus on their core mandate and core function as a federal service. Cyberterrorism, human trafficking, organized crime would be their core functions, rather than be distracted by contract policing."
The report also outlines how an Alberta Police Service would extend dedicated support to self-administered First Nations police services through its service hub detachments, making it easier for more First Nations to establish and maintain their own self-administered First Nations police services.
On first blush, there was pushback by the Alberta Municipalities of a provincial police force, with survey results showing a majority didn't believe it would better suit their needs. It's estimated the transition from the RCMP would cost the province an initial $366 million and an extra $200 million annually.
Shandro said more engagement is needed before going forward.
Provincial governments in Saskatchewan, New Brunswick and Nova Scotia are also studying the feasibility of replacing the RCMP, as well as British Columbia, where a bipartisan committee recommended ditching the RCMP.
Alberta's contract with the RCMP runs out in 2032.
When asked about whether these plans will be all-for-not if the next UCP leader decides to shelve this work, Shandro said nothing has been decided and that rural Albertans can most benefit.
"Talking back this provincial jurisdiction and providing better, higher quality services, especially for rural Albertans who have been ravaged by crime, who have been affected by the federal government's decisions on resdesigned bail, has rightfully animated a lot of UCP members, and the front runners in this race get that," said Shandro.
The Alberta NDP are advocating for keeping the RCMP and addressing the roots of crime, with more mental health supports and affordable housing.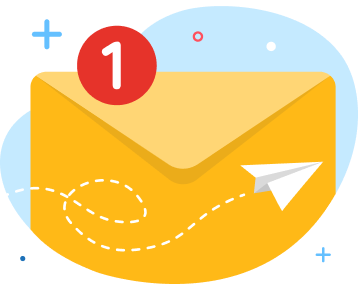 news via inbox
Get Connected! Sign up for daily news updates.