The Big Blue House
Tales from the Timebox: November 28th, 2017
This is our house! Welcome!  The big blue house on top of the hill was buzzing with hockey action this past weekend when the Atom Avalanche hosted a 6 team, two full days tournament. It was the first of its kind to be held here this year. It takes a lot of volunteers to pull a tournament off this huge, and a tip of the hat goes to all the parents in charge of organizing the big show. The time keepers, concession workers, raffle sales etc.  The coaches deserve a lot of credit too, for teaching this young group skills and sportsmanship. Head coach Jacques deMossiac, his assistants Dennell Anderson, Conrad Pierce, Willie Lesyk and team manager Melinda Henderson.
Although our team only won one game out of three, they played suburb defensively in all of them and had great goaltending between the pipes every game by 'Good Time Charlie ' Lesyk.  Scoring goals in the first two games was a bit of a struggle, although you couldn't say that in their last game against Lloydminster, the Avalanche flying in this one winning 8 to 0 in that one.
'Cyclone Cole ' Pierce with two goals and three assists. Two goals for # 4 , Brayden ' Pinball' Pinette, he also added an assist. Charlotte 'Web'  Henderson, Everett 'Snoopy' Smereka, Kaysen 'Dynamite' deMossiac with one goal each. 'Stellar Ella' Ballas one goal and two assist and the MVP of the game. Timmy 'the Freight Train' Cardinal with an assist.  The game # 1 MVP was Raif 'Rug Rat' Evans Anderson, he's on the score sheet with an assist. Rugged defense woman Spencer 'Goldie Locks'  Malachowski winning the game MVP in the second game.  Terrific two way play by the every ready bunny who never stops ticking, Braylee 'Little Willy' Lesyk  and the aggressive Anna 'the Banana' Henderson who is never  intimated by anyone.
Meanwhile over in Marwayne, this past weekend in their annual peewee tournament, our Peewee tier # 1 team cleaned up all the marbles winning the A event. Winning 9 to 0 over Lloydminster 
on Friday
 night, 13 to 1 over Bonnyville 
on Saturday
, 8 to 0 over Edmonton 
on Saturday
 afternoon and 7 to 0 over the host Marwayne in the A final.
'King Kong Konnor' Poitras, 'Mick Jager' Fonatine and Cash 'Paycheque' Capjack leading the pack with multi goals each.  Everyone else on the team getting in on the action with goals and assists . Rylee 'the Rocket' Warawa, Vaughn 'the Vulture' Ockerman, Nicholas 'the Saint' Penner, Sam 'Spiderman' Rogal , Landon 'Maginificant' Malchowski,  Ceajay 'Greasy' Quinney and Ryan 'Ram Rod' Cameron with a few each.
Not scoring any goals or getting any glory, the big stay at home defenseman Josef' Big Red'  was still a key player in the wins, protecting his tall lanky  goalie, Vanden 'Super Mario' Moroziuk who allowed only one goal in four games. Quite a feat to say the least, I know a few NHL teams that could use a guy like him!
The Peewee tier # 3 team traveled to Wainwright with a short bench , missing two of their strong D Men, losing this one 5 to 2. ' Top Gunner' Crawford and Seth' Motorman'  Morton scoring for the Avalanche, ' Bazooka Joe' Cardinal named the Inspirational Player of the Game by the coaching staff.
It seems very rare for the novice team to play on a 
Friday
 night. But 
Friday
 was alright for the Novice Avalanche when they traveled over to St. Paul, winning a tight barn burner 6 to 5. Wyatt 'Earp' Fontaine and Miles 'the Millionare' Koren with a hat trick each. Two assists for Remington 'Steel' Reynolds.  Birthday boy David 'Crocket' Cardinal, 'Boe Dog' Johnson and 'Notorious Nolan' Ballas all with an assist each.
The Bantam Avalanche traveled to Bonnyville 
on Saturday
 night winning 5 to 2.  Even though they only have 10 skaters and a goalie in the line up, they are all very talented and  have yet to lose a game playing in the top tier # 1. 'Cowboy Dallas ' Bristow right on target sharp shooting with four goals. Big power forward 'Danny Boy' Cardinal with one. Set up man 'Lightning Liam' Ludlage with five assists, his right hand man Jaden 'Jet Stream' Van Maarion with three assists. The D-Men Evan 'Bat Man' Ockerman, Jace 'the Stafford Streak' and Charlie 'Chuckles' Rogal with one assist each. Goalie  'Sexy Slader' Hardcastle was very focused and handled some tough shots with ease.
Over in Ardrossen the bantam  Storm girls playing with the Vermilion Tigers won 5 to 3 
on Saturday
 . Sydnee ' the Kid' Crawford and Laramee 'Louis' Parr each scoring.
And down in Vermilion, at their female midget tournament,  the just recently signed ex-Storm goalie Heaven 'the Brick house ' Colbourne was playing net for with the Lakeland  Jaguars Midget female team and won the silver medal. The 'Brick House'  the heart and hustle award winner in the final game.
And now for the K.A. Campbell quote of the week. "We were just brain dead. If you're brain dead against Wayne Gretzy, I mean, he can set up my four year old son to score. – Tom Fitzgerald former Maple Leaf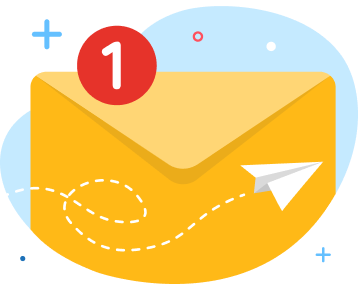 news via inbox
Get Connected! Sign up for daily news updates.