Best of Alberta College Curlers in St. Paul
Portage College is hosting the Alberta College Athletic Conference (ACAC) curling championships in St. Paul this weekend. The top four Alberta's teams in Men's, Women's, and Mixed curling teams will compete to be named Alberta's best. The winner teams will also head to Nationals, which will be held in London, Ontario. Athletic Director for Portage College, Jim Knight, says although none of the three Portage teams qualified for the tournament, the weekend will serve to showcase St. Paul's hosting abilities with the hope of hosting the National Championships in 2019.
"This is a test for us, I really want this event to go over huge in St. Paul. I really want the community to embrace it," Knight explains the Nationals are in Ontario this year, Augustana University in Camrose, Alberta, next year and Ontario for 2018, "then it will come back to Alberta [for 2019]. I really want to put a bid in when it comes back. We can do it with six sheets, so St. Paul is big enough to host it." Portage College's St. Paul Culinary Arts Campus has a perfect events centre for hosting Nationals, Knight explains, "that's where the banquet is this Saturday for the awards, so the Culinary Arts can show off their stuff." With some fine dining and expert hosting, Knight hopes that a bid for the 2019 Nationals will be successful.
The Portage teams won't be playing in this weekend's tournament. Unlike other provincial tournaments the host team does not get an automatic by into the games. "It's too bad our teams, this year, didn't qualify. We struggled this year, with some new curlers, so our three teams aren't in the tournament." Portage has a Men's, Women's and Mixed team, "we had three teams this year, two were based out of Lac La Biche and the other in St. Paul," Knights explains the Men & Women's were based in Lac La Biche, and the Mixed team was made up of Culinary Arts students from St. Paul.
St. Paul has a rich history with curling, four-time Brier Champion, Marcel Rocque hails from the community. Knight says it's very cool to be able to play on the sheet as Rocque has, "it's very cool. Junior curling has been really huge the last few years in St. Paul. It's good to have it in St. Paul, it gives the High School kids a chance to see the tournament, as well as, the adults a chance to view. Some of these guys that are in our league are 19-20 years old and they're already trying to cut their teeth at Provincial level." There's some exceptional curlers in the tournament, including Tom Appleby, NAIT Men's, is on the world tour. "These guys are out there, and they're trying to be better and be on the tour."
The champions of the ACAC in the Men's & Women's categories move on to Nationals, in London, Ontario. There are no further tournaments for Mixed teams. The games are open to the public throughout the weekend, with a schedule of draws available at acac.ca. Knight will be updated the scores live for everyone at home and you can follow as the Portage Voyageurs live tweet the event @WeAreVoyageurs with the #ACACcurling.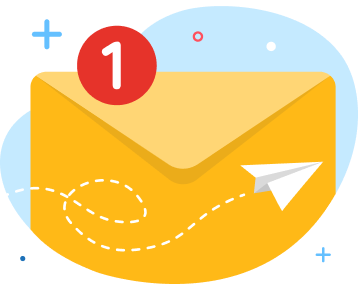 news via inbox
Get Connected! Sign up for daily news updates.