Feedback Wanted for Proposed Changes to Elk Point RV Bylaw
The Town of Elk Point has been considering making changes to the Town's Land Use Bylaw that relates to parking recreational vehicles, trailers, boats, etc on public streets. While the Town wants to be a RV-friendly community and acknowledge that a lot of residents own RVs , Council does not want to admend a Bylaw to suit only a few residents. The Town is requesting that residents speak up and let Council know whether or not a change is needed and/or wanted.
The Town asked for feedback in late January regarding the Bylaw and have gone through first reading of the document with the changes. However, so far, the comments Council has received has been negative towards the changes and residents have spoken out that they do not want to extend the time period which a RV can be parked on public streets.
The main concerns citizens have are:
Trailers are long and block views when backing out of driveways. Safety of children, who are known to dart on roadways without notice, is a main concern, as is backing up blind.
Cords stretching across the sidewalks is another concern. Although, the Bylaw states that cords cannot be laid on the sidewalks, it can be hard to monitor and enforce. Often this is enforced on complaints. Bylaw Officers only discover the infraction after someone has called in a report of a cord laid across a sidewalk or a pedestrian has tripped on a cord.
Long RVs that hang off driveways on the sidewalks or RV with the steps down and block the sidewalks are another concern. Again, these are Bylaw infractions, but  hard to monitor and typically, complaint-based.
The Town asks residents to review the proposed Bylaw and note the changes, mainly the allowance of RV parking on public streets to increase from 48 hours to six days. Council encourages residents to voice to approval or disapproval of the Bylaw by calling 780-724-3810, email [email protected], or leave a comment on the Town of Elk Point's Facebook page.
BYLAW 748/16
TOWN OF ELK POINT #043
A BYLAW OF THE TOWN OF ELK POINT, IN THE PROVINCE OF ALBERTA, AUTHORIZING THE MUNICIPAL COUNCIL TO AMEND A MUNICIPAL BYLAW, BYLAW 606/99, BEING THE USE OF HIGHWAYS, SIDEWALKS, PARKING, TRAFFIC, PEDESTRIANS AND PUBLIC PLACES WITHIN THE TOWN OF ELK POINT, FOR THE MUNICIPAL COUNCIL OF THE TOWN OF ELK POINT.
PURSUANT to the provisions of the Municipal Government Act, being Chapter m-26 R.S.A. 2000 with amendments thereto, a Council may pass Bylaws that are considered expedient and are not contrary to this or any other Act, to establish Council and Committee procedures.
AND WHEREAS, the Municipal Council of the Town of Elk Point deems it appropriate and proper to amend the Highways, Sidewalks, Parking, Traffic, Pedestrians and Public Places Bylaw 606/99.
NOW THEREFORE, the Municipal Council of the Town of Elk Point, in Council assembled, enacts as follows:
1)  Section 2.8 – "Seasonal Parking" shall mean the time period form Friday of
May long weekend until Tuesday after the September long weekend.
2)  Section 2.9 – "Town Manager" shall mean the Chief Administrative Officer for the Town of Elk Point
3)  Add Section 3.1.2 "Seasonal Parking" may be allowed on Highway up to 144 hours (6 days) if deemed safe by the Peace Officer to do so.
4)  Add 8.6 – No person shall obstruct or overhang within the sidewalk, boulevard or highway with a slide out of the recreational vehicle.
5)   Bylaw 606/99 be and is hereby amended.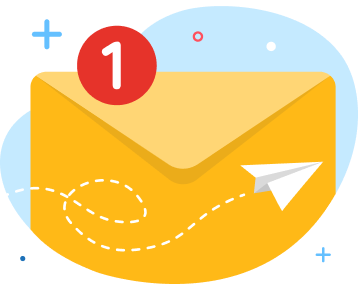 news via inbox
Get Connected! Sign up for daily news updates.