Ladykillers Hunt for Fresh Meat
The Lakeland Ladykillers Roller Derby team is looking to expand their team and are inviting women to come view or participate in a pre-season practice. The team practices this Sunday, from 5:00 – 7:00 pm, at the Beaver River Fish & Game Building, in Bonnyville. President of the Lakeland Ladykillers, Tracy "T-Dot Racy" Wasylow says anyone with a curiosity for the sport and wiliness to try something new can come check it out.
Roller derby is for everyone, says Tracy "when you're starting out, it doesn't matter. I am not the most fit person and I had never skated before, and now I'm the second year president. That's what Fresh Meat is for. It's our introductory boot camp for roller derby. All we ask you to come with is an open mind, the ability to have fun, and the willingness to try!" Tracy laughs at the almost absurdity of the sport, "it is scary- I mean you're strapping wheels to your feet and skating on cement." As Tracy pulls out a picture of the biggest bruise she's ever received from the sport, she assures the protective gear is more than sufficient and really after a few games, and a couple tumbles, you become proud of any bruises you may have. "I was on bed rest for three days from this one," she jokes.
I am 35 years old, I do have a four year old. It's absolutely a great way to get in shape & it's a great way to meet new people. – Tracy "T-Dot Racy" Wasylow President Lakeland Ladykillers Roller Derby Team
There's mandatory equipment each player must wear, "we wear quad skates, mouth guards, helmet, wrist guards, elbow pads, and knee pads." One of the first things covered is how to fall, "the very first thing we teach you is how to stand up, but then we'll teach you how to fall."
Tracy says there's so much more than just the game. The women on the team have become family, there's a special bond that's formed between sweat and cement. "We run the Ronald McDonald race together, we do the Air force run, Tough Mudders together." It's not just training and physical activity, the team also gives back to the community, explains Tracy, "the MD does spring roadside clean-up. We do that, to volunteer and give back to our community and keep it clean. We wrap that up with a Bar-B-Q and we all hang out together." A lot of the team works together, Tracy and two others work for the Municipal District (MD) of Bonnyville, three are teachers at the Cold Lake High School, and many are connected in other ways. "We're all friends. If someone needs something, we're thereto help them. If someone's having a party, we're all invited."
The thing about roller derby is, it can very quickly become your life. It's kinda addictive because of the adrenaline that's involved with it. Those people who you skate with, that are your team, they become your friends for life. It doesn't matter what happens, where you go, we're all connected. -Tracy "T-Dot Racy" Wasylow President Lakeland Ladykillers Roller Derby Team
Roller derby is a contact sport played by two teams of five members roller skating in the same direction around a track. Game play consists of a series of short match ups (jams) in which both teams designate a jammer who scores points by lapping members of the opposing team. The teams attempt to hinder the opposing jammer while assisting their own jammer—in effect, playing both offense and defense simultaneously.
To field a team, there must be 15 players. The team has not been able to put together a full-squad in the last two years, but is really hopeful for this season; hence why they are inviting anyone interested to come watch a practice this Sunday. Practices are at the Beaver River Fish & Game Building until the ice at the Cold Lake Winter Club is taken out and then practices move to the curling rink's cement surface. The Ladykillers have a satellite squad who practices in St. Paul.
Fresh Meat Boot Camp starts in March, however, if you're really excited to try the sport there may be loaner gear in your size available. Like the Lakeland Ladykillers Roller Derby Team on Facebook for more update and information on loaner gear.
You better pick your own nickname, or we're gonna pick one for you! – Tracy "T-Dot Racy" Wasylow President Lakeland Ladykillers Roller Derby Team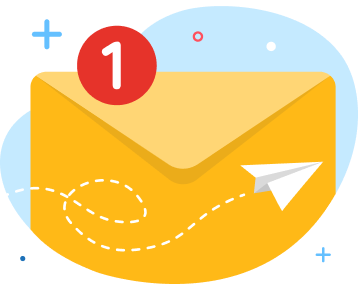 news via inbox
Get Connected! Sign up for daily news updates.