MLA Cyr rises in Ledge to talk about addictions, crime
Image: MLA Scott Cyr asks one of three questions during Question Period in the Alberta Legislature last week.
Bonnyville-Cold Lake-St. Paul MLA Scott Cyr rose for the first time since being elected back in the Legislature last week targeting questions around addiction and crime.
To the Minister of Seniors, Community and Social Services, Jason Nixon, Cyr asked: "What is our government doing to esnure that those who are suffering with the disease of addiction are safe and receive the help they need, so desperately, within our constituency and the province.
"Our government has a firm commitment to support Albertans suffering from the deadly disease of addiction and the pursuit of recovery. We've funded over 10,000 additional annual treatment spaces provincewide, and 89 spaces in the honourable member's constituency," said Nixon in the Ledge, citing also the online Opioid Dependency Program, where they promise same day responses and medication treatments. 
 Cyr questions Minister Ellis
"Can the Minister of Public Safety and Emergency Services please elaborate on specific measures our government is bringing forward to protect Albertans from the harms of open-air drug use?" asked Cyr.
"Our government has taken a firm stand on this, a zero-tolerance policy when it comes to open air drug use, and we want to protect not only the streets, but all communities," said Minister Ellis in response.
"Because people have rights, children have rights, despite what the opposition believes Mr. Speaker. Children have a right to play on a playground without stepping on needles. Children have a right not to inhale second hand crystal meth smoke. What we are going to do is make sure we pride a world class recovery system of care, to get people the help we need."
Cyr then went on to follow up specifically about crime.
"Given that along with the drug abuse, often comes great threat of crime and random acts of violence, and further given that this violence is increased in the wake of the Liberal-NDP coalition's various soft on crime policys, can the same Minister please elaborate on the actions this government is taking to ensure residents feel safe from violence in their communities?" the local representative asked.
"We do take serious crime. Obvious this is something very important to the folks on this side of the house. The member is correct. The Liberal-NDP alliance has made Canada less safe. But I can tell you we are taking action. That's why we put Sheriffs on the streets of both Calgary and Edmonton. That is why we made sure we extended the powers of those Sheriffs under Section 40.95 of the Criminal Code, to make sure they can support our provincial police service. Because responding to 9-1-1 calls matters."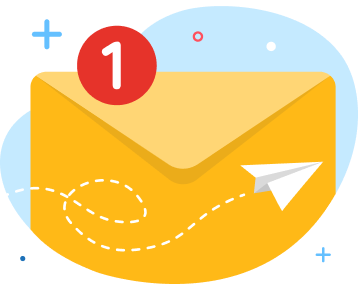 news via inbox
Get Connected! Sign up for daily news updates.