St. Paul football looks for medals, Voyageurs & Royals seasons end: football
Local teams playing well in November looking for Provincial medals. Image: Robbie Cole rallies the troops vs the St. Paul Bengals last weekend. 
The St. Paul Bengals are moving on to the Bantam Provincial Finals. 
Playing host to the North Edmonton Seahawks on Saturday afternoon in the Tier I semi-final, the Bengals offence came alive en route to 41-16 win. 
There was an opportunity for a local rematch, as the Bonnyville Bandits travelled north to face the Grande Prairie Broncos in the other semi-final. 
It was not meant to be. 
The Broncos bested the Bandits 21-9, ending Bonnyville's season, and queuing up a St. Paul vs Grande Prairie final for Provincial gold. 
Kickoff is scheduled for 1:00pm on Saturday at Regional Field for the championship. 
The Bengals remain undefeated heading into the tilt. 
Voyageurs & Royals year comes to a close
The Bonnyville Voyageurs season came to an end on Saturday in a 45-0 shutout from the Ardrossan Bisons in Tier III high school competition. 
It was a two score game at half, but the Voyageurs couldn't muster enough positive plays on offence to keep up. 
"In the second half we realized we're out here for our team and our Grade 12s, so we worked out best and we started to put out more backups, and played the game how it should be. We played from the heart," said Gabby Gratton in the postgame with Husband Chad. 
A lot of returning players are projected for next year as Bonnyville looks to continue what they've been building.
"It was a fantastic year, we had a lot of fun. Excited for next year," said assistant coach Cody Elyofson. 
The Cold Lake Royals suffered a similar fate in their Tier II Provincial playoff game, in a 49-21 loss to the Austin O'Brien Crusaders.
Through the regular season, the Royals went 2-2 and earned the right to play in Provincial competition.
Their graduating players joined Crystal Frey for their send-off.
Lions look for more
Off of a Wheatland Football League championship, there could more in store for this St. Paul Lions high school team.
They had a bye last weekend and hope the rest doesn't slow momentum as they play in the Tier IV North Final.
St. Paul will travel to play the Sexsmith Sabres in Grande Prairie Saturday afternoon. If they do advance, the Alberta Bowl will be hosted in Red Deer.
It's already been a championship season for St. Paul football, could they end the season with Provincial hardware?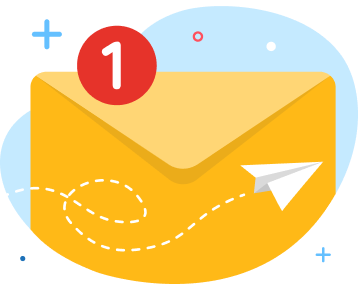 news via inbox
Get Connected! Sign up for daily news updates.