Community Futures Lakeland grows agri-food support in our region
Community Futures Lakeland has planted the seeds to grow the local agri-food industry in the region with several programs, supports and workshops, including a planning session for Open Farm Day this Wednesday in Cold Lake. The session will feature Food Tourism Strategies to help design the framework for a regional agri-tourism experience for the 2024 Alberta Open Farm Days.
Executive Director for Community Futures Lakeland, Lisa Ford, explains that Open Farm Days is one of the many ways Community Futures has aligned supporting the agri-food industry with its mandate to Support the economic stability of our region through the
promoting and developing agrifood systems, working towards food sustainability in the Lakeland.
In 2023, Open Farm Days saw 13 Lakeland region farms participate in the program. Alberta Open Farm Days is a collaborative, province-wide, two-day event that allows Albertans to experience the farm and understand where their food comes from. It is a backstage pass to meet the farmer, experience agri-tourism in Alberta and taste local foods directly from the producer. Essentially it is an open house for farms.
Workshop participants will be privy to an agri-tourism refresher in the planning session and explore ag-ventures, such as food trails, festivals & events. There will also be an overview of the region with an Outsider's Guide to the Inside Scoop. The idea is to unite the region to collaborate on the 2024 event and other agri-tourism initiatives.
Farmers and producers have much to gain, but Wednesday's event will also benefit municipalities, who are encouraged to send their economic development officers and community event organizers. Also welcomed at the event are restaurants, caterers, food truck owners and local breweries, cideries and distilleries, and local agricultural societies.
The event is held Wednesday, November 15, from 9:30am-4:30pm at the Best Western Cold Lake. Pre-register here: https://www.eventbrite.ca/e/agri-tourism-planning-session-tickets-741727957287
Connecting the agri-food industry with consumers
Open Farm Days is one of the many ways Community Futures Lakeland supports the region's agri-food industry. Through the Northeast Alberta Food Marketers Association (NAFMA) the Community Futures offices of Lakeland, St. Paul/Smoky Lake, Lloydminster & Region, Lac La Biche and Elk Island & Region partner on another food project called Connect for Food. This initiative bridges the gap between ag producers and growers and the end user, the consumer. With so many local ag producers and growers in the Lakeland, Community Futures hopes this program will bring more local products to grocery stores, trade markets, and restaurants.
Community Future more than loans
Community Futures Lakeland wants to remind local entrepreneurs that they are more than a funding resource for your business. They offer many support programs beyond the agri-food industry, including the SMARTStart program, which pairs local entrepreneurs with business mentors and guides them through an eight-month program to provide the new business owner with the skills and connections necessary to maintain and build a strong business foundation.
The first SMARTStart session saw six local entrepreneurs graduate from the program in the spring. A new session is launching soon and Community Futures Lakeland is putting a call out for local business professionals to become a mentor. To learn more about the program and become a mentor, visit: https://www.smartstartyourbusiness.ca/about-the-program/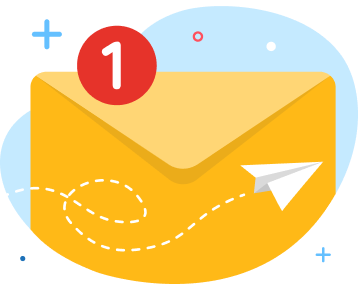 news via inbox
Get Connected! Sign up for daily news updates.