Yaks show their best, feel some of their worst in win over Brooks, loss to DV
Some days you beat the national champions, other days you falter against the lowest in the standings – such was the week for the Bonnyville Pontiacs. 
They felt the elation of beating the Brooks Bandits once again on home ice 3-1, took care of business by the same scoreline on Friday night at the Lloydminster Bobcats, then had their six game point streak snapped to the Drayton Valley Thunder, also 3-1, on Saturday. 
In a stretch of three games in four nights, and five games in nine days, plus back to back travel days, Bonnyville has busy – but that's just how the Alberta Junior Hockey League works. 
They now sit 6th in the league with a 7-6-2 record, almost a quarter of the way through the season. 
A big test lies ahead in the form of the Sherwood Park Crusaders, who have been a wagon so far this year near the tippy-top of the standings, before returning home for a pair of contests against the improved Grande Prairie Storm. 
Positives
The positives are that Bodee Weiss is the rock-solid man between the pipes he was slated to be heading into the season. He gave the Pontiacs every opportunity to win Saturday, plus had huge starts against Brooks and Drayton Valley. 
His save percentage has climbed to .911 and his goals against average is sitting at a solid 2.53. Expect him to make his seventh straight start vs the Crusaders. 
A top-4 defensive core is emerging with Dante Siciliano firmly with JR Ashmead, and Josh Simpson and Jordan Schanbacher gaining chemistry by playing with each other. Dylan Hebert, Michael Ryan, and Pierre-Olivier Allard have rotated in and out in recent contests. 
Ashmead in particular has taken the reins as the top minute cruncher on the blueline, playing his most consistent hockey of his junior career.
Although their point streaks were snapped, Luka Sukovic-Jack McAra-Billy remains one of the most dangerous lines as of late, which is impressive, considering it features two rookies. Sukovic is tied for top-5 in league scoring with 9 goals and 9 assists. 
The Yaks have limited their high-danger mistakes significantly and have a brand of hockey that works with a heavy forecheck. 
Tyler Blocha ended up receiving his championship ring before the game against his former team Brooks on Wednesday night.
Yaks captain Nicolas Beaudoin has stepped up in a major way on both ends of the ice. His four game-winning-goals are tied for tops in the AJHL.
The negatives
At times, the Pontiacs fail to break out pucks, fail to connect on consecutive passes, and seem disjointed about where they need to be on the ice. Turnovers rack up rather easily for a team that does possess skill to be in the upper flight of the AJHL. 
Executing on the numerous scoring chances they create has been a problem, as besides the nine goal outpouring against the Olds Grizzlys, each of the wins in this recent stretch weren't by much margin. Mistakes are exacerbated by not being able to capitalize on the chances they receive. 
While Luka Sukovic having 18 points is a great benefit, what is concerning is just how far ahead in scoring he is from the rest of the team.
Tyler Blocha has gone six points with a point, mired in a drought, Braydon Vandenbilche has one point season, and Princeton commit James Schneid is having a tougher time adjusting to junior from college prep hockey. 
Schedule
One of their toughest road games thus far is slated Wednesday night against the Crusaders.
After that, it's Friday and Saturday night at home vs the Grande Prairie Storm, before their first 3 in 3 trip down south.
You can listen to every game, all season on lakelandconnect.net/pontiacs and lakelandconnect.mixlr.com.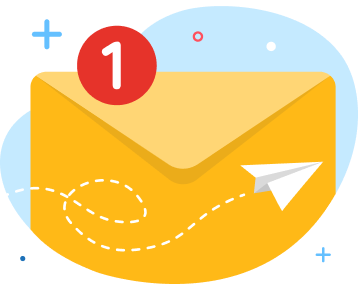 news via inbox
Get Connected! Sign up for daily news updates.