M.D. meetings will remain recorded after split vote
Image: The M.D. of Bonnyville streams regular council meetings every second and fourth Tuesday of the month. 
The M.D. of Bonnyville will continue recording regular council meetings on posting them online to be viewed later by residents. 
The decision came to a vote last Tuesday at council as a recommendation from the committee of the whole meeting to discontinue the streaming of these meetings. 
"I'm still opposed to it," said councillor Darcy Skarsen during the council meeting discussion. 
"I think it's a step in the wrong direction. And I don't know why we need to shut it down for people viewing at home. I've got nothing to hide and it's transparency, right, and that's something that some of us ran on for sure. So I'll be opposed to it." 
There are fewer ways than before to interact with the M.D. of Bonnyville's content. Currently, Facebook posts on the municipality's page are "limited who can comment on this post." 
Recording council meetings became a standard during pandemic government restrictions, and the M.D. began this practice in April 2020. 
Currently, the Town of Bonnyville, City of Cold Lake, Town of St. Paul, and Lac La Biche County all record council meetings, and they're available to be viewed after the meetings have finished. 
The County of St. Paul streams meetings live, but doesn't record them to be viewed afterward.  
Councillor Josh Crick said the motion had been tabled for three weeks and he didn't receive a single call about it. 
"I don't think it's going to be that big of a deal to people," said Crick during the meeting. 
"And then as we discussed earlier, there's potential to get into legal issues. And I think there's cost savings to the M.D. as well as and we can speak a little more freely, not worrying what it costs for a lawsuit or anything coming up. So for that reason, I think I'm gonna be in favour of supporting this motion." 
Councillor Mike Krywiak said the lawsuit issue can happen – recorded or not. 
"With regards to legal issues, you can have those whether people are watching YouTube or they're here, or right in council chambers. What's the difference?" said Krywiak during the meeting. 
"They're still hearing everything. So I agree with councillor Skarsen to be more transparent to keep the meetings on YouTube."
Councillor Don Slipchuk said he was in favour of taking the recordings away. 
"We've been transparent by being on YouTube and we still get accused of 15 minute cities and other things, so I'm okay with taking the recordings off," he said. 
The vote was 5-2 against, meaning council meetings will still be available on the M.D.'s Youtube channel, which is mdbonnyville87.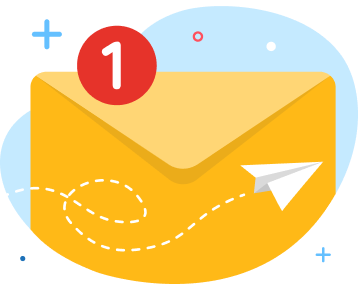 news via inbox
Get Connected! Sign up for daily news updates.