Public hearing on urban beekeeping scheduled in Cold Lake
People may soon be allowed to make their own honey as beekeepers. 
Will there be a buzz from Cold Laker's backyards soon?
The City has passed first reading on a new bylaw that would allow for residents to conduct beekeeping on their properties. Input and discussion from residents will come next to a public hearing at an upcoming council meeting on Nov. 14.
"More communities are doing this. We're trying to be progressive and trying to allow residents to have a little bit of rural inside urban," Mayor Craig Copeland told Lakeland Connect.
"Whether it's the hen policy — all of this has been generated by people in the community approaching City Hall, and our great staff at planning and development are pushing these initiatives to council."
City notes report that there has been several inquiries from residents about the regulations around beekeeping.
There is a growing trend towards municipalities allowing residents to keep bees to produce honey for their own use. Council documents report that in Alberta, Edmonton, Calgary, St. Albert, Leduc, Devon and Chestermere have passed beekeeping bylaws to allow residents to keep bees to provide food for their own personal use. 
Right now, the City's Animal Control Bylaw doesn't provide clear direction around beekeeping. They've collected draft regulations which could be included in a bylaw. 
Draft regulations
Hives must be located in the rear yard of the property and the yard must be fenced;
Maximum of 1 hive per property;
Hive entrances must be directed away from adjoining public or private properties;
Hives must be kept at least 3 metres from adjoining properties;
Bee site must be located at least 25 metres away from public places including
schools, playgrounds, sports fields and hospitals;
Neighboring property owners must be advised of the applicant's intent to keep
bees;
Applicant must provide proof of training in responsible beekeeping practices;
Applicant must provide proof that they have obtained a Premises Identification
Number from the Province (used to track location of livestock for controlling animal
diseases);
Applicant must carry $2,000,000 liability insurance
The purpose of the proposed bylaw is to allow residents to keep a limited number of bees on their property to produce food for their own use.
The bylaw establishes regulations regarding the placement and number of hives, and includes the requirement that beekeepers demonstrate that they have successfully completed a course in beekeeping. The bylaw also establishes the permitting process and appeal mechanism.
Parks and Public Facilities
Also on Nov. 14, city council will be considering the adoption of an updated bylaw to regulate the use and activities within parks and public facilities. The proposed bylaw also regulates the management and protection of trees within public spaces.
Additionally, the bylaw establishes acceptable alternative uses of the following Environmental Reserve lands.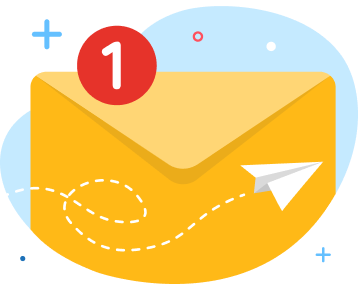 news via inbox
Get Connected! Sign up for daily news updates.