Elk Point prepares $500K loan to Frog Lake for "big project" potentially worth millions
The beginning steps to what is a big project that allegedly includes the province and the feds is happening in Elk Point. 
Elk Point town council is in the midst of passing a bylaw that would send a $500,000 loan to Frog Lake First Nations, in a move that would help a business they're partners with, complete the purchase of five lots within the Town. 
On Monday, June 26, town council held a public hearing on the loan bylaw where a few residents posed questions to council, as little information about the nature of the project has been released. 
Council heard concerns and tried to alleviate them, but are not at liberty to speak to specifics, as confidentiality agreements related to the project have been signed. 
"It's going to have a positive impact on the region and provide many jobs," Elk Point CAO Ken Gwozdz told Lakeland Connect. 
"It's going to bring in business and have a positive impact on bringing in other businesses. I can say we've worked on it for many years. I can say as we said in our Facebook page, that the initial stages are $41 million. It's a very large project and a number of stakeholders are involved." 
Terms of the loan 
Elk Point council moved first reading of the loan bylaw on May 23 and elected to have public input before moving through next steps. 
Gwozdz explained that the five total lots are worth $944,100. The loan of $500,000 is to help Frog Lake, because they are a partner in the company, he said, and then will be paid back with interest.  
That $500,000 from unrestricted surplus will help bring that company into Elk Point by purchasing five lots, with the price of three lots coming to just over $500,000.  
Gwozdz said that the $500,000 loan requires a formal agreement that has to be signed with a band council resolution that provides security. There is no agreement, he said, without his security.  
The loan would come at a five-year term, with one per cent interest in the first year, and then 3.75 per cent for the remaining years.
Town council has not moved ahead with a second or third reading. The issue was tabled until August 28. 
By that time, they hope the security resolution is passed, along with a legal agreement. Council won't proceed with further readings, Gwozdz said, until this has been done. 
When residents will know the nature of the business is uncertain.  
"We have a really good relationship with the Indigenous and with Frog Lake First Nation. Other nations as well, but especially with Frog Lake. They're our friends, our partners. We do a lot with Frog Lake, not just this project, but the hospital, the grocery store, the doctors, residents – everything. We are an Indigenous community and we plan to be for many, many years to come." 
Gwozdz did allude to stakeholders being the province and the federal government. 
Concerns
Bonnie Smyl had wrote a letter to the town pertaining to this bylaw and how it was addressed to the public. She spoke on it during the meeting, saying that adding a notice like this to a water bill, would help inform residents because some didn't feel they were adequately informed.
 "All the rumours, misinformation flying around, is very harmful. It's placed a dark cloud of mistrust on this bylaw," she said. 
But after listening and speaking to council, Smyl viewed this positively with "good possibilities." 
Shirley Harms, who is a realtor in town, asked when more information could be provided. She commented that new ventures have a positive ripple in Elk Point.
"One problem is that the notice doesn't what it's for and it's hard for the public to know how to react," she said.
Mayor Parrish Tung fielded these comments, saying they didn't require a public hearing, but that council wanted to gauge and be able to respond with what they could.
"We decided to do it for the transparency," Tung said. "We checked with Municipal Affairs. We met with Frog Lake's Chief and council, and everything is a wait and see until the $900,000 comes in. Then our council also has to pass this bylaw. The idea is to bring in business, and we're working hard with the other council. That's where it's at."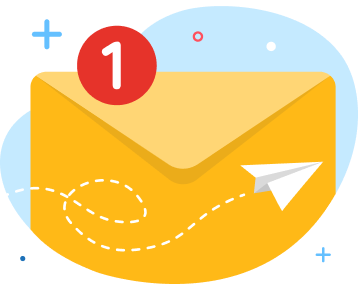 news via inbox
Get Connected! Sign up for daily news updates.