Bonnyville Pontiacs historic season comes to an end
Ethan Leyer scored the overtime winner in Game 5 and the Spruce Grove Saints defeated the Bonnyville Pontiacs 2-1 in the North Final to be division champions. 
Game 5 was do-or-die for the Pontiacs, who played a tight-checking, cerebral game on the road. 
After trailing in the 2nd period 1-0, Nicolas Beaudoin scored his fifth goal of the post-season to draw even. 
There were a handful of chances for each team, but not many, as the defenses for both teams stepped up and limited the total shots. In total, shots were 22-14 for the Saints. 
Bonnyville could not find a way to crack the Spruce Grove penalty kill in the decisive game, going 0-4 with the man-advantage. 
The Yaks were ousted on Friday night but have nothing to hang their heads about, particularly in the series. 
Game 1 and 5 were decided in overtime, and Game 4 was just a one-goal game. The Pontiacs were right there all series long. 
"It's always a tough way to lose, especially a series on one shot like that. It hurts to see the players that way after the game, after all the work they've put in year, especially the older players and the guys who have played their last game as a Pontiac," said assistant coach Connor Cadaret. 
"This has been a historic season for the franchise. I think we have a lot of good, young players that have learned throughout the year." 
The Saints will play the Brooks Bandits in the AJHL Final, beginning on Friday. 
Trey Funk, Chayce Schmidt, Liam Cavan, Quinton Gove, Travis Baker, and Cole Tisdale have played their last games as a Pontiac, aging out this season. 
NCAA committed players like Matteo Giampa, Jack Budd, and Mike Cataldo are anticipated to exit as well. 
Questions will also loom about the Yaks coaching staff, with both head coach Mario Pouliot and assistant coach Connor Cadaret having no contract for next season. 
The Pontiacs tied a franchise record for most post-season wins with nine, along with 2014-15 Pontiacs, the only other team to reach the North Final. 
Before the 4th round, three of the top five leading playoff scorers are Pontiacs, including Matteo Giampa who leads all players with 7 goals and 15 assists, which could be a franchise record for playoff scoring. 
The team cap off the season with the team's annual award banquet on Wednesday evening at 5:30pm at the Nova VIP Lounge at the RJ Lalonde.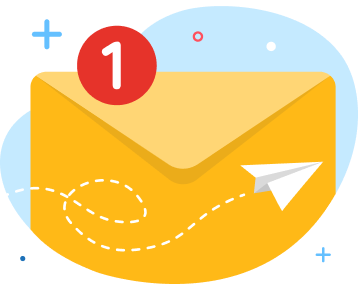 news via inbox
Get Connected! Sign up for daily news updates.