Stubbs speaks out against Just Transition
Three weeks ago, the Liberals announced a "Sustainable Jobs plan", which is really their re-branded "Just Transition." 84 per cent of Canadians don't yet know what "Just Transition" is about, but the Liberals' previous attempt for the coal sector severely failed both the workers and communities it targeted. The change in wording is clearly designed for political palatability and to obfuscate the potential costs and risks of their plan. It's mostly buzzwords now, but what's clear is it will jeopardize 170,000 stable, well-paying jobs in the oil and gas sector, and affect 2.7 million jobs in other sectors across Canada.
That's not speculation – it's in the government's own internal briefings.
After 8 years of anti-energy messages, delays, arbitrary and inconsistent regulatory conditions, an outright veto of an approved export pipeline, and the imposition of project-killing Bill C-69 despite universal provincial opposition, the Liberals have made no secret of their intention to accelerate the phase-out of oil and gas in Canada. They know: it won't be produced if it can't be shipped.
Liberal-created uncertainty and barriers have driven billions of dollars and hundreds of thousands of energy jobs out of Canada. Regulatory conditions, and the lack of political will to see projects get built after approval, are among the top decision factors for mega-projects that can already cost billions of dollars and involve a decade or more of assessments before a shovel hits the ground.
Heating and cooling homes, driving, manufacturing processes, and countless goods, require energy. Canadian energy and energy companies impact everyday lives. But Canada and the world are in an energy crisis – Russia's illegal attack on Ukraine, and Beijing's Communist Regime's hostility, highlights the crucial need for energy security and self-sufficiency. Other countries want oil and gas from Canada. Global demand will rise for the foreseeable future.
Now is a better time than ever to get LNG export terminals built, but since 2015, not a single one of the 18 LNG proposals in Canada has been built while other countries have built several. Canadian LNG can help lower emissions globally and reduce or eliminate dependence on dictatorships with much lower environmental and human rights standards than Canada's.
Energy transformation has long been the norm in Canada, driven by societal and industrial needs, spurred by partnerships between industry, government, and academia. The truth is that 75 per cent of Canadian investment in clean technology comes from the oil and natural gas sectors.
If the rest of the world followed Canada's track record, total emissions from every barrel of oil produced would drop by 23 per cent. In fact, Canada's oil and gas sector produces about 0.3 per cent of overall emissions, globally.
But despite the current energy and cost of living crises, the Liberals are still moving to phase out Canadian oil and gas. Why? They need the swing NDP and Green voters in key ridings to maintain power.
The Liberals will spend billions of tax dollars on education programs that internal briefing notes explicitly say will still leave workers at risk of only being able to get jobs as janitors, and on shutting down a sector that is already the leading R&D investor and skills trainer in alternative, renewable, and future energy technologies. The Liberals' plan won't be able to "replace" the quantity, quality, or pay of those in Canada's energy sector, never mind the tax revenue to all governments that benefit every Canadian. Indigenous Canadians and visible minorities, who are more highly represented in the sectors that Liberals want to transition away from, will face even higher job disruptions, and more trouble finding new opportunities
Canada should be the world's energy producer and supplier of choice, and be energy-secure and self-sufficient. But the Liberals put ideology and partisanship above reality and the economy. Politicians should be honest about the outcomes of their policies; no wordsmithing can negate the socioeconomic consequences of the "just transition" concept for Canada. Besides, Canadian oil and gas jobs are sustainable jobs.
The solutions are transformation, not transition; technology, not taxes; led by the private sector, not government. Conservatives would bring costs and red tape down, and accelerate approvals, to make both traditional and alternative energy more affordable and accessible for all Canadians.
About Shannon Stubbs
Shannon Stubbs is the Member of Parliament for Lakeland, Alberta since 2015, and the Conservative Shadow Minister for Natural Resources.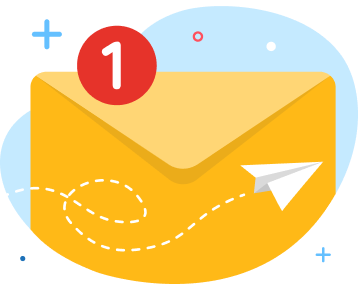 news via inbox
Get Connected! Sign up for daily news updates.