SPORTSHOUND: Ronald McDonald Winterland Invitational takes over the AG Ross Arena
Tales from the Timebox for February 21, 2023
After missing the last two years ( due to covid), the Ronald McDonald Winterland Challenge was back in action this past Family Day weekend. Teams from all over Alberta emerged in the Lakeland area arenas to play hockey.
The  U9s, who play on half-ice, hosted right here in Elk Point.  Eight teams played here on Friday and Saturday. Four from Bonnyville, one from Lac La Biche, and two from St. Alberta. At U9s, we normally don't keep score but at this tournament $50 was donated for every goal by Cougar Fuels, so they did keep track but didn't mark it up on the scoreboard. Our U9 Avalanche team played four games. Cohen 'Big Horn' Brousseau, Jace 'the Jackal' Malo, Thomas 'the Tank' Morris, and Benjamin 'King' Saddleback were named the Heart and Hustle award winners. Thanks to everyone from Elk Point minor hockey and other members of the community of Elk Point for coming out and volunteering for this fantastic event.
Our U11 Avalanche team was also involved and played in Glendon on Friday, then in Bonnyville on Saturday and Sunday. They won the gold medal in their division of the tournament on Sunday in Bonnyville.
The U13 Avalanche also played extremely well, getting second place in the gold medal final.
They played in Glendon on Friday, winning 7 to 2 over a Bonnyville team. A hat trick for 'Wild Wyatt' Fontaine. Two goals for Liam 'the Sledgehammer' Swedgen. Ryder 'Rhino' Malo and Tristan 'Bobcat' Brousseau also with one goal each. Four assists for the set-up man, Remington 'Steel' Reynolds. Jaxon 'Magic' Marcoux with a helper as well.
On Saturday in Bonnyville, they played the Hawks, winning this one 9 to 2. Wild Wyatt with four goals and an assist. Remington Steel going to work with two goals and an assist. Sledgehammer with two goals and an assist. Bobcat finds the twine with one. William 'Billy Bob'  Ballas with two assists. Goalie Owen' Ollie the Goalie' Grkuliak was outstanding, facing 39 shots.
In their second game on Saturday, the U13s found themselves with a tougher challenge than the two previous games. This one was against the Sherwood Park Knights, the Avalanche losing,  6 to 2. A strong game for Billy Bob Ballas, who scored a goal and was assisted on one by Steelman.
The next day, in Sunday's gold medal final game, the Avalanche found themselves matched up against the same Sherwood Park team they had lost to the day before. Everyone on the team came prepared for the battle, and this nail bitter game ended regulation time in a one-all tie. How often does that ever happen in U13 hockey? I certainly can't remember any U13 games with a one-all score like this. A goaltender's duel. The game going to a shoot-out. Sherwood Park would win in the end. The Avalanche got the silver medal. But as far as I'm concerned, everyone is a winner at the Ronald McDonald Winterland Invitational.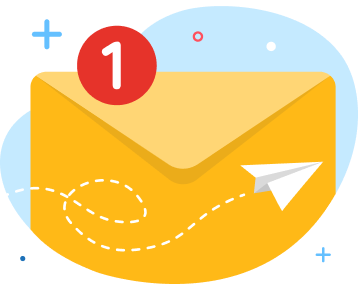 news via inbox
Get Connected! Sign up for daily news updates.