Alberta Transportation responds to Highway 28 concerns
Concerns outlined by regional leaders about the state of Highway 28 to the Minister of Transportation have received a lukewarm response from the province. 
In early June leaders from Cold Lake, Bonnyville, M.D. of Bonnyville, County of St. Paul, and Glendon co-signed a letter to draw attention to the deteriorating state of the major artery for industry. 
"The Highway Maintenance Contract for the Lakeland Region area is set to expire on July 31, 2026," said current Minister Prasad Panda in the response. 
"The department relies on a highway classification system for determining the level of service. This means high-volume, high-traffic roadways such as Highway 28 have a higher classification than lower volume, lower traffic roadway such as Highways 657, 857, etc. The level or service will not change between now and the contract retendering. 
"However, I will take your comments and concerns into consideration as the retendering comes closer." 
Transportation highlighted projects like intersection improvements at Fort Kent and Ardmore turnoffs, 54th Avenue in Bonnyville that will soon get a traffic light, and the intersection near the Bonnyville Golf & Country Club as evidence that the highway is getting some love. 
Alberta Transportation completed a Highway 28 corridor study from Edmonton to Cold Lake in 2018 and recommendations were made on a 30-year horizon. 
The letter says between Smoky Lake and Bonnyville is approaching the warrants for consideration of passing lanes, and the department is "monitoring and planning accordingly" for this section as well. 
Also, the stretch between Bonnyville and Cold Lake is nearing the traveller counts needed for twinning, Transportation says. 
When traffic volumes reach between 10,000 and 12,000 vehicles per day, twinning will be considered for prioritization and funding along with similar projects from across the province, the letter states. 
"They've heard us, they acknowledge us, but they've already done the study, they already have a long list of priorities of roads that need to be done in the province before Highway 28," Mayor Elisa Brosseau said. "For all the work that we would like to see, it's just not high up on that priority, which is unfortunate. But we continue to bang that drum with the province." 
With a ton of construction expected over the next couple of years at 4 Wing, Brosseau thinks it should be a higher priority. 
"I've been driving around the province a lot, and there's opportunities on the west side of the province where there's lots of passing lanes. I just think that this side of Alberta is forgotten, and not only in transportation, but health and other ministries," said Mayor Craig Copeland. 
"Whoever the leader is of the UCP, I think needs to look at this side of the province. When you have 30 per cent of the revenue from the oil royalties coming out of this area. I think we deserve a fair share and Highway 28 is a goat trail now."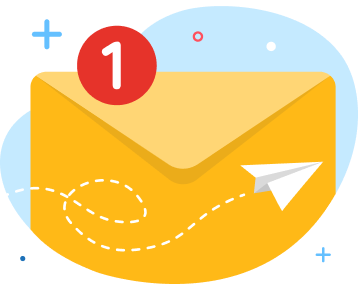 news via inbox
Get Connected! Sign up for daily news updates.