City tabling Chamber's health care plan as they unveil theirs soon
Cold Lake city council will consider the Regional Chamber of Commerce's alternative health care model closer to budget season before supporting their funding and support ask.
Last Tuesday, city council decided to shelf the ask for between $25,000 to $35,000 and consider it after they unveil a plan already in the works to make Cold Lake more attractive in recruiting and retaining doctors and nurses.
"Council has been working on initiative, we're in a nondisclosure agreement right now, there's really not much we can say," Mayor Craig Copeland told Lakeland Connect. "But we hope to come public in the coming weeks with what we've been working on and it might tie in some of the stuff that 143 presented on, but it's a huge issue."
The prevalence of having no physician coverage at ERs in Cold Lake has gone up dramatically in the past year, highlighting the need for change.
The Chamber's plan in consultation with HealthCARE 143 was to build a clinic that could utilize different primary care supports and take pressure away from the hospital. They also went to the M.D. of Bonnyville and Hearts for Healthcare with similar asks as they make a plan of action.
Copeland says the physicians issue remains a top priority for the city.
"The hospital some nights doesn't have a doctor to work emerge. We know a lot of residents, an estimate, it can be anywhere from five to 7000 people in the area don't have a family doc. We have to increase the amount of doctors in our community. And Council is really looking at this and seeing if there's a different way that we can approach this," he said. 
"It's happening across Alberta right now. Communities are shutting in their emerge, and also the staffing inside a hospital that various hospital managers are struggling just getting personnel to cover all the shifts." 
Minister Copping hears concerns
On July 19th, Health Minister Jason Copping was in Cold Lake to hear the local concerns about health care delivery with elective officials several from surrounding communities.
Although media requests from his office were never returned, he said in an online post that, "It was another great discussion between Cold Lake and area health care workers, MLAs Garth Rowswell and David B. Hanson, AHS leadership and myself yesterday morning to share the successes and challenges they face in the health care system. Thank you for sharing your insights."
Copeland echoed these thoughts by commenting that it was a productive meeting between several regional partners.
"One of our problems up here is we just feel the North Zone, which goes from the Saskatchewan border, all the way to Jasper and then up to the territories — the area's massive and so why not consider breaking the North Zone and then create a Northeast Zone for health in Alberta, and have it more concentrated so that we're not diluted by this big huge catchment area. And so that was one of the recommendations. 
"Certainly looking at the pay for rural staff in the healthcare field, maybe we need to really look at providing a different pay scale for rural Alberta, not only for the doctors but for healthcare professionals. So a lot of ideas are presented and we'll see where we go with it."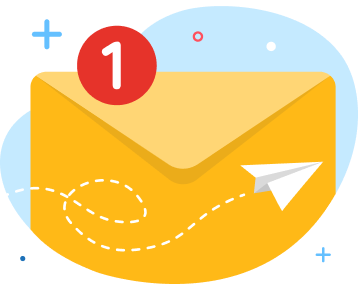 news via inbox
Get Connected! Sign up for daily news updates.