Three active cases COVID-19 cases now in St. Paul, Lloydminster experiences outbreak at hospital
A third case of COVID-19 has been confirmed in the St. Paul area, provincial data shows on Thursday.
This is the third infection in the St. Paul area in the past week, with the first case confirmed on April 23, and a second case on Monday.
There remains two active cases of the virus in the Cold Lake area and one active case in the Vermilion River County area.
Seven total cases of the virus have occurred in the Bonnyville area and two have recovered. Two cases have recovered in the Cold Lake area.
The Saskatchewan Health Authority has confirmed 34 cases in the Lloydminster area as an outbreak of 13 cases was just announced yesterday at the Lloydminster hospital after authorities knew about it since Sunday.
The reason was to avoid public panic, SHA said.
Five health-care workers and eight patients were infected due to community transmission in the hsopital, which is located on the Saskatchewan side and operated by the SHA, but serves patients from both provinces.
COVID-19 patients will be still be admitted to that hospital, while residents with other health issues may be directed to another hospital. Infected patients are being isolated in separate units in the hospital.
Lloydminster will no longer go along with from Saskatchewan's easing of public health restrictions set for May 4 along with La Loche.
AHS works in conjunction with the SHA on health information, Alberta Health spokesperson Tom McMillan confirmed on Thursday.
There is one case of COVID-19 highlighted on Alberta's virus data map, which was likely a Lloydminster resident with an Albert address.
190 new cases confirmed
Nine new cases were confirmed in the North Zone, which extends just north of Edmonton to the northern provincial border and includes the Lakeland area.
The total number of infections in Alberta sits at 5,355 as 190 new cases were confirmed in the past 24 hours.
The province is nearing 150,000 total tests since the pandemic began.
Recoveries have increased to 2,161 total.
Three additional deaths have been confirmed by chief medical officer, Dr. Deena Hinshaw, making the provincial death toll at 89.
She corrected an earlier report of a death on Thursday and said it was incorrectly classified as being due to the virus.
Infections have increased at long-term care homes for a total of 544; among workers at the Cargill meatpacking plant in High River the total is 908 cases with 631 recoveries, and 332 employees and contractors at the JBS plant in Brooks have tested positive for COVID-19.
Calgary Zone: 3,590 cases
South Zone: 946 cases
Edmonton Zone: 490 cases
North Zone: 211 cases
Central Zone: 85 cases
Unknown: 33 cases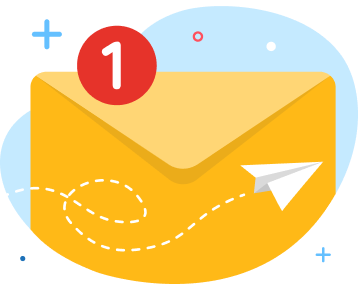 news via inbox
Get Connected! Sign up for daily news updates.