Lakeland Highways see Investment from Government
The governments of Canada and Alberta are investing in well-planned infrastructure that will make it easier to move people and products across the country, while supporting sustained economic growth and productivity for years to come.
The federal and provincial governments are investing over $500 million into almost 100 different projects across the prrovince; including much-traveled highways in the Lakeland.
Highway 41 north of Bonnyville, Highway 657 in Kehewin and Highway 55 west of Cold Lake, will be replaced. There will also be upgrades to the intersection of Highway 660 and 882 North of Glendon.
Amarjeet Sohi, Federal Minister of Infrastructure and Communities, and Brian Mason, Alberta Minister of Infrastructure and Minister of Transportation, have announced funding for 10 bundled highway rehabilitation and improvement projects in Alberta, totalling 96 subcomponent construction projects across the province.
The federal government is providing funding for up to 50 per cent of eligible costs for these projects — nearly $255 million — and the Government of Alberta is investing more than $279 million. The projects have a combined total estimated cost of $535 million.
Highways form the backbone of the provincial transportation network and support national, provincial and regional economic activity. When the roads, bridges and intersections that make up this network are properly maintained, there is less wear and tear on vehicles, better traffic flow, and reduced future maintenance costs. These investments will help businesses across agricultural, manufacturing and resource industries access local, regional, national and international markets, while making it safer and more efficient for all highway travellers.
"The Government of Canada's investments in trade and transportation infrastructure will build stronger, more efficient transportation corridors to regional and international markets and help Canadian business to compete, grow, and create more jobs for Canada's middle class. These investments in highway infrastructure across Alberta will support economic growth and provide safer and more efficient transportation routes for Canadians."
Amarjeet Sohi, federal Minister of Infrastructure and Communities
"By working with our federal counterparts, we are able to do even more to improve highways, connect communities and enhance the movement of goods and services across Alberta. This joint investment supports nearly 100 road and bridge projects from Taber to Peace River and dozens of communities in between as we work to make lives better right across the province."
Brian Mason, Alberta Minister of Infrastructure and Minister of Transportation
"These infrastructure projects will help keep Albertans working at a time when the heavy construction industry is struggling with spending cuts in the energy and residential sectors. The projects will also pay long-term dividends by supporting new economic growth while reducing congestion and increasing safety for Albertans."
Jim Rivait, CEO of the Alberta Roadbuilders & Heavy Construction Association
Quick facts
The Government of Canada will provide more than $180 billion in infrastructure funding over 12 years for public transit, green infrastructure, social infrastructure and transportation that supports trade and Canada's rural and northern communities.
Budget 2017 proposes over $10.1 billion in trade and transportation projects across Canada. This amount includes $5 billion that will be available for investment through the Canada Infrastructure Bank.
The Government of Alberta's Budget 2017 four-year Capital Plan invests $29.5 billion in critical infrastructure such as schools, hospitals, roads, bridges and clean water projects.
Alberta Transportation's four-year, $7-billion-plus Capital Plan includes over $5 billion for work on the province's 31,400-kilometre provincial highway network.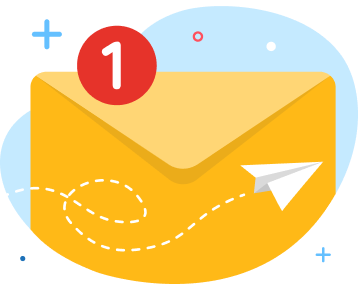 news via inbox
Get Connected! Sign up for daily news updates.