Community Bands Together for Massive Cleanup of Foley Pits
After Bonnyville Bandits Coach, Robbie Cole, grew tired of quading past the massive garbage dump formerly known as Foley Pits, he snapped some pictures and shared them on Facebook in hopes of getting a few people to notice the growing problem in the Lakeland's backwoods & sandpits. Unbeknownst to him at the time, that share would turn into 22,000+ shares on social media and spark a massive cleanup of the pits.
On Saturday, April 23rd, despite a late spring snowfall, a group of over 40 volunteers showed up  at the pits and with Cole at the lead began the 6 hour cleanup. Cole says he couldn't have done this alone, along with parents and kids from the Bonnyville Amateur Football Association (BAFA), many local residents showed up to help, as well as local businesses and a special thanks to Brad Ollen, who works at the Municipal District of Bonnyville in waste management. Ollen came out on his own time to help direct people and sort the garbage.
Businesses that Donated to the project:
GET TRASH'D
TERRI'S CATERING
ROSIE'S SEPTIC SERVICE
MD of BONNYVILLE
THINKWERX
NAPA
BIG TIME TOWING
DEBRIS CLEARING SERVICES
"We picked up two 20-yard roll out bins," Cole says the bins were full to the top, "we had to jump on them to close the lids; that's how full they were." That was only the beginning of what was found in the pits. "We had three dumpsters on top of that and then four full trailers of appliances and metal." In eight square kilometres the group found 12,000 pounds of garbage.
Cole has already been approached to organize more cleanups, although with spring football, BAFA alumni events and personal commitments he's unsure if he'll be able to lead the charge on another cleanup. "I'm still soaking this one in," Cole says he has identified some problem areas Hilda Lake and Pelican Point.
Cole says he knows the areas and has seen nearly the same amount of garbage at Hilda Lake and Pelican Point. It's a growing problem with squatters on crown land; which leaves the question, who's responsibility is it for cleanup? Since it's Crown Land then the responsibly does not fall on the MD's nor the neighbouring towns.  With no municipalities taking responsibility for the cleanups and no action taken on the squatters, it appears more community group will have to come together to ensure the land around the Lakeland is kept clean.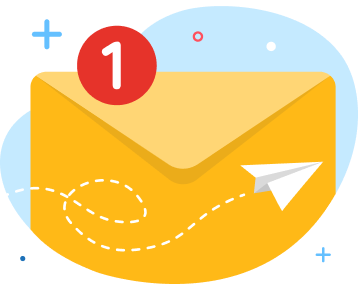 news via inbox
Get Connected! Sign up for daily news updates.