Elk Point Council Had to Make Tough Decisions Regarding MSI Funding
The Town of Elk Point Council recently went through over a dozen non-profit organizations' applications for funding. The Town receives Municipal Sustainability Initiative (MSI) Funding from the Provincial Government and typically shares the wealth with the non-profits in the town who help improve the community. However, this year due to a large drop in financing from the Provincial Government, the Town of Elk Point Council had to make some really tough decisions as to whom would receive funding, says Chief Administrative Officer for the Town, Ken Gworzdz.
The Town of Elk Point received 15 applications, more than previous years, says Gworzdz, "we had a large number of applicants and the Province reduced our funding by nearly half." In 2014, Elk Point received $92,969.00 and in 2015, the Town received $60,102.00, in MSI Funding. The Town must also use the funds for community enhancements, and had allocated $22,000 to purchase new water meters, along with other community enhancements. The Town was able to give out $30,000 from the MSI Funds to non-profit organizations.
Pioneer Circle – $1,500.00
Municipal Library – $4,000.00
Regional Allied Arts – $10,000.00
St. Paul Education – $5,000.00
Elk Point Golf & Country Club – $5,000.00
Elk Point Lions Club – $2,500.00
Elk Point Victim Services – $1,000.00
Elk Point & District Ukrainian Dance Club – $0.00
A.G. Ross Arena – $0.00
Elk Point Minor Hockey – $0.00
ROCK Foundation – Donate labour in kindness if needed.
Elk Point AG Society – $0.00
Elk Point Jack & Jill Playschool – $1,000.00
Elk Point Curling Rink – Provide a Financial Report (2015 Revenue & Expenditures) to be considered by Council
Councillor Lorne Young says the Town recognizes each organization is in need of funding, however with less funds coming from the Provincial Government it was hard for the Town to give to everyone this year. "It's a bit of a challenge, because there's no doubt that every organization that applied to us could use the money. There's no question at all, in the end it comes down to trying to determine who needs it the most." The Town is working on a new policy for next year's applicants, says Young, "we're going to try to provide some clarity to organizations, so they have a better sense of what we're looking for and they know what we can fund them for." The policy is a work in progress, Young suspects it will be completed in the next few months.
CAO Gworzdz says the Town will host an Open House in the fall, during the Town's annual registration night. The Open House will allow non-profits a chance to look through the policy and ask any questions or address any concerns they have regarding the policy. The registration night is traditionally held on the first Tuesday of September. This policy will also be featured on the Town of Elk Point's website, elkpoint.ca.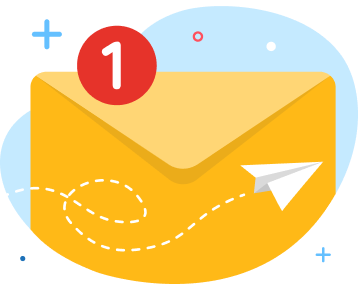 news via inbox
Get Connected! Sign up for daily news updates.