Blake & Austin Adams: Life Beyond Bonnyville Football
Bonnyville Amateur Football Association (BAFA) brought home impressive hardware in 2015, the Peewee Renegades and the Bantam Bandits were League and Provincial Champions. It's easy to see the success on a school level, but what's in store after High School? Two young men, from Bonnyville, have made impressive post-secondary football careers, Blake and Austin Adams. As the boys' father, Neil Adams explains, it's important to showcase that with hard work and determination, the right training (thanks BAFA) and of course talent, you can make a real go of the sport.
The elder of the brothers, Blake, played the first year the Bonnyville Bandits had a team and moved to the Voyageurs for three years after completing the Bantam program. Blake's a big boy, "280 pounds of tree trunk", is how father, Neil describes him. His thick demeanor makes him a natural talent in the defensive tackle position. It's no surprise he was picked up by the Saskatoon Hilltops, where he played for four years, while attending college in the city. This past season with the Hilltops, Blake was part of the winning Canadian Junior Football League (CJFL) Canadian Championship team.  He was an part of the championship and as such, received major recognition from the Prairie Football Conference (PFC) and was awarded PFC Allstar, PFC outstanding Defensive Lineman, and All-Canadian. While playing with the Hilltops, Blake helped bring home three CJFL Canadian Championship titles.
After aging out, from the Hilltops, Blake has moved onto the University of Alberta (UofA), where he will play with the Golden Bears next season. The Golden Bears have been after Blake for a while, naturally once they got him, they don't want to lose him. Blake has signed a three-year deal with the team, who is said to be rebuilding and securing anchors that will help secure a championship team.
The Canadian Football League (CFL) is always a dream, "he thinks he's too short," laughs Neil. Blake comes in just under six feet tall and may be right, most CFL'ers in the defensive tackle position are over six feet, however, Neil says his son won't let that stop him, "you just never know." Despite height limitations, major college ball teams have been scouting Blake for years, his current school, the UofA, "has been after him for years," explains Neil. One would conclude that if these major teams are interested, the CFL is going to come knocking in due time.
Football is a little different from other sports, where players make it by 18 or likely don't make it at all. The CFL looks for a more mature player, it's not uncommon for players to come into the league in their late 20's and early 30's. "You would never see a kid out of high school make a pro football team," explains Neil. Blake was put through some training this past summer with the Saskatchewan Roughrider; unfortunately the Riders didn't call him into rookie camp, this season.
The CJFL is in place as a stepping stone, it's a league where players don't necessarily have to go to college to play. They can work, attend school, attend trade schools or universities. It's similar to the Junior A league for hockey. "You're just not older enough, mature enough, strong enough," says Neil to play CFL, "your body's still developing." Which is another focus of Blake's, during the off-season Blake trains as a power-lifter. A perfect fit for a defensive tackle.
The younger of the Adams brothers, Austin, also went through the BAFA program, playing Bandits and Voyageurs. Austin was on the Hilltops for the 2015 season, as a rookie, explains Neil, "as a rookie, it's practice roster only." Austin is two years out of high school, "the year before he made it through practice rounds, but was cut. So he took a year off and worked out." That determination to succeed comes from the BAFA training and will take Austin far in the sport.
Austin, thick like his brother, often squares up with Blake, he's an offensive line centre. "They square off against each other, every single rep, in practice," laughs Neil. "Two water buffaloes going at it."
Blake Adams has been invited as a guest speaker for BAFA's alumni gala, for more information on the event click here.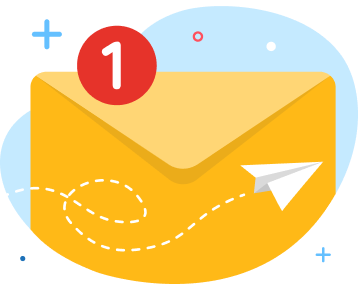 news via inbox
Get Connected! Sign up for daily news updates.