Copeland: AHS 12 Minute Ambulance Response Time Standard Unacceptable
Mayor of Cold Lake, Craig Copeland, says Alberta Health Services' (AHS) new 12 minute response time for ambulances is unacceptable. AHS has released its EMS Performance Dashboard and with the document AHS has set new standards; such as the 12 minute response time. Meaning, ambulances have 12 minutes from the time a 9-1-1 call comes in to respond on the scene. Mayor Copeland, who has long advocated better ambulance services for rural Northern Alberta, says 12 minutes is just too long.
"It's really lowered the standard all across Alberta, and certainly rural Alberta," explains the Mayor, "when you look at when AHS took over the ambulance service, we continue to go backwards. The Cold Lake Ambulance Society (CLAS) has been working with AHS to try to provide the fastest possible service, but it looks like AHS is okay with a pretty slow response time."
Copeland feels there's one major factor that's being overlooked, the patient. "Nobody's looking at the patient, who's in trouble. Is that an acceptable time for a call to be responded to? It's unacceptable. Patient care should be what the conversation is about. We're becoming third-worldish, in terms of improving service. We're not even talking about improving service."
It seems the Alberta Government is accepting a sub-par standard – Craig Copeland Mayor of Cold Lake
The Lakeland area has been suffering from poor service already, explains Copeland, "they already can't properly fund service in our area." There are a few major issues that need to be resolved; including, adding an ambulance to service Cold Lake, ambulances on patient transfers to Edmonton being dispatched in Edmonton once the patient is delivered to the hospital, and Code Reds in the City of Cold Lake. A Code Red is when the City is without an ambulance for an extended period of time, in 2015 there were over 100 cases of Code Reds in Cold Lake. 
"Everyone seems to be talking about Edmonton and Calgary," Mayor Copeland says there's a lack of attention on rural Alberta, "it's not right. AHS doesn't want to improve service to rural Alberta. Health care in our area has taken a huge cut, we're not improving the situation at all. This is a continuation of the degradation of health care in our area."
You're expecting that ambulance to be there. Say your husband or wife is having a heart attack, you're waiting and you're waiting. 15 minutes later an ambulance shows up and it's too late. It's just not acceptable. – Craig Copeland Mayor of Cold Lake
The City of Cold Lake and CLAS have been lobbying AHS to fund a second ambulance in the City for years. However, with the lower standards, Mayor Copeland does not see that funding coming through. The City has begun talking about other options, such as funding the ambulance themselves. Mayor Copeland says it's not fair on municipalities to have to go to such lengths to ensure proper ambulance service is in place, but says there's no alternative. "What are you going to do? It's a continuation of downloading Provincial responsibilities on municipalities. The question will be, is City Council prepared to live with this level of service? It's going to be a tough question to come back to Council in the new year. But besides trying to get a meeting with the Minister of Health, it's back in our ball-court if we want to enhance the level of service."
The people of Alberta, and in the Cold Lake & Bonnyville area, we have to do something. The Government has lowered the standard in a short-time period. Instead of enhancing service in rural Alberta, we've gone backwards.People have to ask the Alberta Government, is this an acceptable standard for 2016? -Craig Copeland Mayor of Cold Lake
The City of Cold Lake funds $40,000 annually to CLAS, additional funding will likely be a top priority of Council in the new year. The problem that Council had with funding a second full-time ambulance in the City is there is no guarantee the ambulance would stay in the City limits, or that even with the two ambulances that one would always be in the City. Council would like for an ambulance to be in the City at all times, and may explore other options; such as an ambulance ran through Cold Lake Fire & Rescue with a paramedic or EMT. These discussions have yet to go formally in front of Council and are in the primarily stages. "We'll get into that sandbox in the new year," states Mayor Copeland. 
Rural Alberta is getting the stick. The wealth of Alberta has been created in rural Alberta, yet the level of service in these urban centres in rural Alberta is nothing. We haven't seen money in health care in Cold Lake for my entire time on Council. -Craig Copeland Mayor of Cold Lake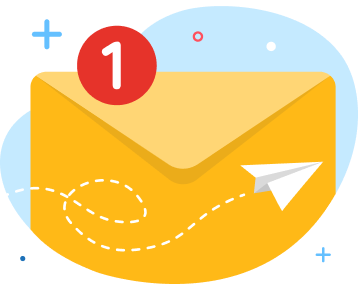 news via inbox
Get Connected! Sign up for daily news updates.