Tips to Help Have a Safe Holiday from Cold Lake RCMP
The Cold Lake RCMP Detachment would like to remind residents that while the holiday season serves as a great opportunity to have fun with friends and family, there are also safety measures to keep in mind to ensure that the season ends with cheers, not tears. S/Sgt. Jeremie Landry, with the Cold Lake RCMP Detachment, says planning is key to a successful holiday.
When traveling on the roads, S/Sgt. Landry suggests to drivers plan for time delays and not to stress or speed to make up for delays; which are typical of the holidays. "There are lots of motorists out at this time of year. It's paramount that first off, the vehicle is always maintained; regular oil changes, winter tires are always advisable, and making sure that in the event that something unfortunate were to happen, you have the appropriate safety materials in the vehicle."
Many retail stores and car dealerships sell roadside assistance kits, in case of emergency. People can also assemble their own kits, S/Sgt Landry suggests some key items always be in your vehicle. "First Aid kit, emergency blanket, a candle, anything to alert other motorists that you need assistance," explains S/Sgt. Landry.
Leave plenty of time to get to your destination. With winter conditions upon us, the driving conditions are frequently poor. Always giving yourself additional time, throughout the winter months, is very important. – S/Sgt Jeremie Landry Cold Lake RCMP Detachment
Leaving enough space between vehicles is very important, due to icy conditions, stopping may not be as quick in the winter months, explains S/Sgt. Landry. "Adjusting your speed for road conditions, is also very important."
The final piece of driving advice S/Sgt. Landry has is not mixing Grandpa's Eggnog with driving. "We're not trying to discourage anyone from having a good time, but it's important that if you go to a function and alcohol is involved that you have a plan beforehand. That you have a sober driver to get you home. It's never the right decision to take the chance and get behind the wheel. It's always good to have a plan in place beforehand. There are many options available; Operation Red Nose, a cab, a friend, or simply staying overnight."
It's very important that drivers are cognoscente of the dangers impaired driving poises on other, innocent, motorists. There's a lot of options available, and none of those should include getting behind the wheel when you're impaired. – S/Sgt/ Jeremie Landry Cold Lake RCMP Detachment
For your home S/Sgt. Landry says appearance is everything. "Make sure if you're away, keep your home locked. It's always a good idea to keep your Christmas lights on a timer, so they do come one automatically during a certain period of time. This gives the illusion to other people, that there are people at home."
Have someone available who can shovel your driveway, pick up your mail from the front step (if you have home delivery), suggests S/Sgt. Landry. "Anything they can do to help around your property to give the illusion that your home."
Another tip is to not post that you will be away for an extended period of time on your social media pages. Many thieves target homes via social media.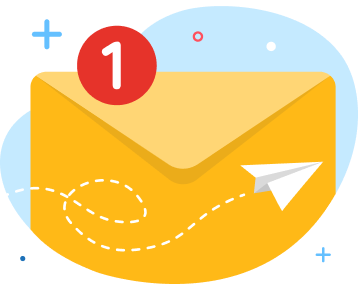 news via inbox
Get Connected! Sign up for daily news updates.