Service Drives T&T Power Sports
T&T Power Sports in Bonnyville, known in the power sports industry as a service driven company, has been awarded 2015 Rider's Choice Silver Award for Favourite Snowmobile Dealer in Alberta. The award is extra significant to owner Terry Coulombe because it is a reader submitted award, voters not only had to mail-in their choices, but they also had to write in their favourite dealers. The extra effort voters but into choosing T&T Power Sports reflects the extra effort Terry and his staff put into their customers.
Being a service driven company is something Terry is very proud of, "I would love my business to maintain the high level of customer service I have worked so hard and so many hours to achieve." Terry has a real passion for service and sees many of his customer as friends. In fact, many T&T customers often come to the shop just to hang out, which is perfectly fine with Terry.
The business is built on service, and that's the way we've always done it -Terry Coulombe T&T Power Sports
This wasn't the first service-based recognition the company has received, Arctic Cat released a customer satisfaction survey, which T&T Power Sports ranked in the high 90 percentile on customer satisfaction across the board. The dealership received 100 percent satisfaction rating with the dealer, Terry and of the 25 categories T&T received 19 100 percent ratings. If you head to T&T's online site, ttpowersports.com, their customer testimonies are all 5 Star reviews.
Terry says he's always promoting the power sport lifestyle and sponsors several riders, including a group of ladies, The Betties. The Betties help promote snowmobiling to women, Terry says the sponsoring the Betties is special to him, having a wife and two daughters. "Generally, what was happening was the guys would get a new sled. The women would get the hand-me-down, which was a big tank or old school technology," Terry explains the lady would go out with the older model and not enjoy her experience, "it's not matched for her. Meanwhile, the hubby is on the brand new one, stylin' and having a good time." The Betties started taking ladies out on machines that were newer and better suited for females, says Terry, "they also taught them how to maneuver around the hills and what to do, like stand-up riding."
50% of every household is a female. Why should they sit home alone while the guy's out having fun? -Terry Coulombe T&T Power Sports
In the first year, T&T sponsored parts and accessories for a rider, then in 2011 the company with the assistance of Arctic Cat, sponsored four riders. Since 2012, Terry has sponsored at least six riders, at no cost to the rider per season. "I have two daughter and a wife, and they enjoy snowmobiling. I know what it's like, you want to make sure they're on a machine that's suited for them."
Since 2013, T&T has sponsored a rider from McBride, BC, Linden Ladouceur. "He's a phenomenal rider and couldn't be a better ambassador for the sport," says Terry. Ladouceur is frequently featured on Thunderstruck TV, a snowmobile video, with clips on YouTube, that's huge in the power sports world.
McBride, BC is one of Terry's favourite areas to sled, outside of the Lakeland. T&T has been known to take customers and staff on trips to the area, which is known for its mountain terrain and perfect snow conditions that help take sledding to the next level. "Mountain riding is not all steep hills and scary terrain," Terry explains, "it's a lot of the same as around here, with more snow, warmer temperatures, and meeting lots of new people from all over Alberta and BC." Usually around Easter, T&T will organize a ride in McBride; Ladouceur has been known to meet up with the group and join them in some sledding adventures.
The best ever is being outside with nature, and experiencing the "one with your machine"  whether it's on a sled in fresh snow, or driving down the highway on a motorcycle in the fall, with changing leaves.  Just being out there. Best of all is sharing it with others. -Terry Coulombe T&T Power Sports
T&T wants to make sure its customers are safe when riding in the mountains, "a large majority of our customers ride in the mountains," says Terry. Which is why the dealership promotes safety courses and helps bring courses to Bonnyville, like Zactracs with teaches Avalanche Safety Training. Terry is a huge believer in safe riding and recommends anyone wanting to sled in the mountains take the course, "the more people with the course the safer your ride and wouldn't you want the people you're sledding with to have avalanche safety training?" Encouraging his customers to take safety training is just another way Terry puts his customers first.
Terry is a regular guy, a self-proclaimed outdoor enthusiast, who was introduced to motor bikes and snowmobiles and a young age and was instantly hooked. He believes through positive experiences, that start at the dealership, more people will share his passion for power sports. T&T offers full service, "you have to be able to service what you sell," states Terry. From purchasing your machine, to uncrating and assembling the unit, to installing the accessories or fitting the rider with gear. "You need qualified people to do a set-up on the machines." there are dealers out there that will undercut the cost of the set-up, which ultimately the customer pays for in the end, explains Terry, "if they're not charging the set-up, it's not being done by a licensed mechanic." T&T ensures that every step of the your purchase, as well as, after purchase service is done by licensed, qualified mechanics with the experience customers can trust.
Attention to detail and product knowledge is paramount – Terry Coulombe T&T Power Sports
Making the customer happy is Terry's ultimate goal, "I love to deal with the public and always enjoyed working with people, best ever is to see someone excited when picking up their new unit, or better yet a unsuspecting child picking up the surprise; ATV, or motorcycle, snowmobile."
The look on their face is awesome -Terry Coulombe T&T Power Sports
Visit T&T Power Sports online for great offers, product information, links, and more! Like T&T Power Sports on Facebook for even more fun!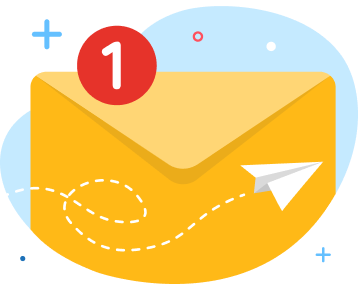 news via inbox
Get Connected! Sign up for daily news updates.