Pontiacs Take Oil Barons 5-1
The Bonnyville Jr A Pontiacs took the win Sunday afternoon versus the Fort McMurray Oil Barons at the RJ Lalonde Arena. After losing three-in-a-row, including Friday's shootout loss to Whitecourt, Sunday's win was important for the club.
Fort Mac opened up the scoring early into the game, explains Assistant Coach Mark Jensen. "It wasn't exactly the start we were looking for, 23 seconds into the game they scored and it was a wake up call for the boys. We're playing hockey here! After that, we played a tremendous game. It was a bad start, bad shift, we gotta be ready to go right from the start."
10:04 in the first, #17, Chandler Klien answered back, and the game propelled from there, "the boys rebounded and played real well," states Jensen.
The top three point-getters for the Pontiacs were out of the line-up due to injuries, Captain Steen Pasichnuk (lower body), Bobby McMann (upper body) and Josh Borynec (lower body); however the team's depth shined with five goals from five different players.
"It speaks to the depth of our squad," says Jensen, "especially, the young guys, on our team, who are in their first year of junior hockey. You get opportunities to contribute and play roles that they normally wouldn't play when we have our full line up. When your top three scorers are out of the line-up, it's tough on any team. Fort Mac was coming off a big win yesterday in Lloydminster, we knew it was going to be a tough game. Those young guys really did do well."
#8, Derek Brown and #28, Charlie Gawlicki each had power play goals, 6:44 and 7:22 in the second. #19, Chad Hurtubise lit it up in the third with a goal at 5:40 off Klien and #12, Ryan Piche finished it off on the power play at 19:02.
"It took me 59 minutes to get it ," Piche laughs about his goal late in the third. Piche was injured early in the season, this weekend saw the centerman play his first two games of the year. "I'm feeling comfortable. I still have to stick to the systems better, it's different learning it on paper then playing it in the game." Piche explains the systems are the same as the year prior when he played for the Pontiacs, "just friendly reminders."
"I'm excited to be a full-time player out there," states Piche
The Pontiacs meet the Crusaders in Sherwood Park on Friday, Jensen says they'll be using the week to prepare. "We've played them a few times, and really haven't brought our best effort. Sometimes it's weird when you play a team over and over and it doesn't seem to be working. We know if we stick to our structure and play the game that we're capable of, we can go into Sherwood Park and beat that team. We know that they're big and a physical team, but we're confident that if play our game the way we're capable we can win."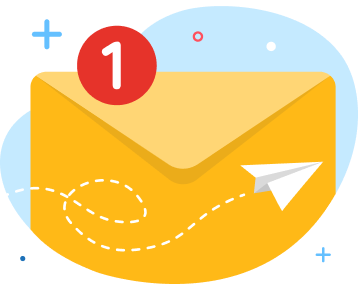 news via inbox
Get Connected! Sign up for daily news updates.