Mid-Size Mayor's Caucus a Success says Copeland
The Mid-Size Mayor's Caucus was hosted by Cold Lake September 17-18th, 2015. Mayor Craig Copeland says the event was a success and the group had the opportunity to tour the City, as well as, meet with two of the provinces Ministers.
"We toured 4-Wing and Imperial Oil [Thursday] with a large group and everybody was really taken by the tours," explains Copeland. The group consists of 22 Mayors from mid-size communities in Alberta. "Most of them had never toured a oilsands operation before, Imperial Oil did a great, fabulous tour. We toured one of the plants, the wells, and a control room."
The group had an opportunity to check out the base, says Copeland, "at 4-Wing we tour the 410 Squadren, the Wing Commander was with us all afternoon, and they did a fabulous tour." The mayors had a chance to dine at one of Cold Lake's gems, says Copeland, "we hosted dinner [on Thursday] at Clark's and I would say the mayors are having a great visit."
Copeland says the feedback he's heard from the group has been very positive, "most of them have never been here before. They were quite taken by how beautiful the area is." A long advocate of Highway 28 and the need for improvement, Copeland was satisfied some of the mayors had taken that route to come to the city. One of the biggest remarks was, "how spread out the community is," says Copeland, "now they understand what we're always talking about," referring to the community needing to specify north and south in addresses.
Copeland says the group works together for common goals, "the mid-size mayor's group is an advocacy group that's been around for many years, it's a group of politics. We don't really  record a lot of notes, it's a sounding board type of organization that bounces ideas off of each other. Then when we feel there's a consensus of support we will write a letter to the government of the day."
Premiere Notley and the NDPs are the majority, explains Copeland, "coming out of this meeting some action items the mayors will talk about are, we've got some serious ambulance issues. We've talked about that a lot. It's happening across the province, so we'll write a positioning letter to the province and all the mayors will sign it."
Copeland is keeping tight lips on another letter the group is drafting, stating, "I really don't want to say too much about that." The secrecy will likely be revealed during the AUMA meeting in Calgary this week, or soon after.
"What this group is really about, is we have subject items, we bring them forward and then we discuss them," explains the mayor, "it's a way of bouncing ideas."
"It's unique and probably in my opinion, one of the best meetings as a mayor that we go to."
The group had the opportunity to speak with two of Alberta's Ministers during the caucus, Minister of Finance Joe Ceci and Minister of Municipal Affairs & Minister of Service Alberta, Deron Bilous. Mayor Copeland said this was a special opportunity, "this is very unique to have two ministers come to a Mid-Size Mayor's meeting. This is huge for us as a group, because Calgary and Edmonton get a lot of opportunities to speak to the ministers and the Premiere. This organization to have the ministers come and speak to 22 mayors, so for the ministers it's a great benefit and for us as mayors we get as a group a sounding board for the ministers."
"They're here to listen and hear what the issues are from all of the mayors," Copeland says of the ministers, who are aware of some of the issues going in. "The big issues is MSI funding, for all the municipalities across the province, this is a huge one. We want to understand where the NDPs philosophy is, are they going to honour that? For Cold Lake, that represents $3.5 million dollars. So you want to make sure the MSI funding [is there]."
Other main issues, are Highway 28, the economy, oil royalty review, changes that'll effect the industry in the oil territories and what effects that will have on businesses in the Lakeland area. "the NDP ran on a platform and to their credit, they're honouring what they ran on. We shouldn't be surprised by what they're doing because they ran on that principle. I have to give them credit, as a politician, for standing by what they ran on." Copeland explains as an elected official it's his job, "to try to present an opinion and a fact on what's going on in our area. Right now, business community in Cold Lake and Bonnyville is down a lot and we've got a lot of people unemployed."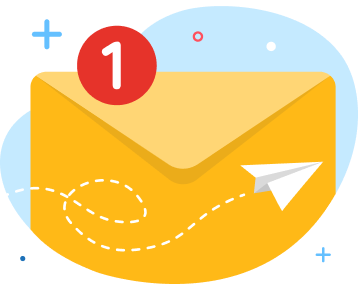 news via inbox
Get Connected! Sign up for daily news updates.