Pontiacs close out October with wins vs Storm, 8-1-1 stretch
Image: FloHockey. Dante Siciliano, left, celebrates after scoring the overtime winning goal on Friday night vs the Grande Prairie Storm. 
Streakbusters. 
It's not in Webster's Dictionary, but it is an apt description of the Bonnyville Pontiacs lately, who ended two opponents' win streaks in recent days, creating a three game win heater of their own. 
After beating one of the league's top teams in Sherwood Park on Wednesday, the Yaks used home ice to extinguish the Grande Prairie Storm, first 3-2 in overtime on Friday night, and 5-1 on Saturday night.  
The Crusaders had a 11 game win streak heading into that game and the Storm entered Bonnyville riding a five game streak. 
Bodee Weiss earned his 8th win in his eighth straight start, then Nathan St-Germain came in with his best performance of his young junior career, with 26 saves in his second AJHL win. 
"He's been working so hard. He's such a great teammate, what else can you say? He's been doing all the little things," said assistant coach Ryan Blocha on the B&R Eckels Bonnyville Pontiacs Postgame on St-Germain's performance. 
Head coach Mario Pouliot touted St-Germain's work ethic in practices and understanding of the situation, with Weiss taking the crease and running with it lately. 
Weiss in his eight straight starts went 6-1-1 with a .938 save percentage and just 16 goals against. 
Both will be required next weekend as the Pontiacs play three games in three days down south: Olds, Calgary, and Okotoks. 
"Everybody's happy right now…but we can't look too far ahead. That trip down south is a big one for us. Lots of possible points there." 
Sukovic, rookies, guiding the way
While Grande Prairie entered with two of the hottest players offensively, former Pontiac Alex Atwill and newcomer Tomis Marinkovich, and the Storm threatened to rain on the Bonnyville parade Friday, with an equalizing goal with 1.5 seconds left in regulation.
But the Yaks found a way, as Luka Sukovic, already with two goals on the night, worked in the corner to free up Dante Siciliano who ripped the puck over Nicholas Jones' shoulder for the overtime winner. Fellow rookie Jack McAra had three assists in the game.
The Pontiacs then were sluggish out of the gates Saturday, before Sukovic's laserbeam powerplay goal tied it up 1-1 in the 2nd period. It turned into five unanswered goals — Ludo Tardif, Colton Alexander, Josh Simpson, Nicolas Beaudoin — for the Pontiacs to climb into a tie for 4th in the AJHL with the four point weekend.
The ascension of Luka Sukovic can't be stopped lately. He sits in a tie for 4th in league scoring (as of press time), with 13 goals and 11 assists.
McAra's great week lands him 3rd among all rookie skaters with 3 goals and 11 assists, two points higher than linemate Billy Batten, and three ahead of Dante Siciliano, who leads all rookie defencemen in points.
Overall, the Yaks are 8-1-1 in their last 10 games.
Notes
Ludo Tardif struggled at times in first game back from a hand injury on Friday, but had some better looks playing with Tyler Blocha and Nicolas Beaudoin on Saturday. Blocha made a terrific play that Tardif was able to bang home. Tardif also had a great pass to Josh Simpson on a powerplay that Simpson missed on. The Yaks 20-year-old defenceman later scored his 1st goal of the season in the follow period.
Beaudoin's powerplay goal Saturday was his 5th of the season, combining for seven in total. The Yaks are undefeated when he scores, and no in the AJHL has more game winning goals, five, than him.
In a logjam in the league's second tier, the Pontiacs are tied with the Calgary Canucks and Drumheller Dragons for 4th in the league. The Okotoks Oilers sit one behind them all. Bonnyville has already beaten Calgary once this season, as well as Olds, who they play on the upcoming roadtrip, but will play the Oilers twice in five days, with them coming to the RJ on Friday, Nov. 10.
Note the start times for this weekend's game. While the Yaks play at 7:00pm in Olds Friday night, the Saturday contest in Calgary begins at 5:00pm, and the Okotoks game on Sunday has puck drop scheduled for 4:15pm.
This will be the first three games in three day stretch for the Pontiacs in several years, dating back to Dec. 15-17 in 2017.
You can listen to every game, all season, on lakelandconnect.net/pontiacs.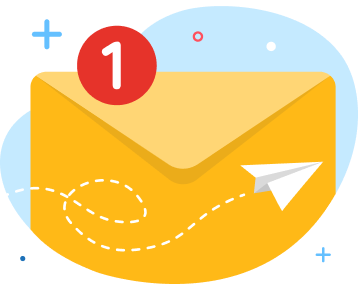 news via inbox
Get Connected! Sign up for daily news updates.