SPORTSHOUND: Tales from the Timebox for October 31, 2023
U15 Avalanche
Things are looking pretty good for the U15 Avalanche team, who have been riding high so far this year, picking up another three points on the weekend; winning over Bonnyville Friday night 8 to zip and then tying with CNN on Sunday four all.  'Wild Wyatt' Fontaine with two goals and an assist in the Bonnyville game. Brendan 'Buzz Saw' Kadutski, Liam 'Sledgehammer' Swedgen and Rylan Quinney with one goal and one assist each. 'Without a Trace' Morgan, Braylee 'Free Willy' Lesyk and Alexander Naistus with one goal each. Remington 'Steel' Reynolds with a couple of helpers, Anton  Braithwaite, Jaxon 'Smitty' Smith, and Kestyn 'Crocodile' Quinney all with assists. Thesson McRorrie between the pipes in this one with the shut out. 
On Sunday in Bon Accord against Crows Nest North, the Avalanche had a 4 to 1 lead going into the third period but then ran into some penalty troubles. The Spurs, adding an early goal in the third, would score two more on the power play to tie the game at four all. Owen ' Ollie the Goalie' in net for the Avalanche facing 32 shots. Wild Wyatt, Without a Trace and Free Willy all with one goal plus one assist each. Rylan Quinney with a goal. 
U13 Avalanche
 The U13s travelled to Hughenden on Saturday afternoon getting out-shot by about two to one. William 'Billy Bob' Ballas was the only goal scorer for the Avalanche, Hudson 'the Bull' Brousseau with the assist. 'Major Tom' Melnyk is in net for the Avalanche facing 29 shots. Re-tiering is still in the works. 
On Sunday, the U13s went toe to toe with the visiting team from Westlock losing a real close barn burner 7 to 6. The Bull and Ryder 'Rhino' Malo with two goals and one assist each. Jaxon 'Magic' Marcoux steam rolling with one goal and three assists. Hunter 'Hard Rock' Pankiw is getting his nose dirty adding a goal late in the third period on the power play to make the game within one. Hudson 'the Hammer' Krankowsky and Ethan 'Lucky' Lorenson each with one assist. Goalie Theo 'Long Horn' Loughran-Quinney facing 39 shots. 
U11 Avalanche
I'm sure the goaltenders are thankful that the tiering process is almost done. Some of them get a ton of shots when the game is a little one sided. On Friday night against the Dewberry /Marwayne,  the U11s  Avalanche team goaltenders, Benjamin 'Benny Boy'  Saddleback and 'General Lee' Barstad had their hands full and saw a lot of rubber. Benny Boy doing the first two periods and the General is coming in for the last twenty minutes. Sniper Jase 'the Jackal' Malo going top shelf and scoring a hat trick. Aspyn ' Machine Gun' Kelly is fine turning her gun with a goal. Stetson 'Shack' Reynolds with a helper. The Avalanche losing this one. 
On Saturday, at home against the visiting St Paul Canadiens, the General was busy holding down the fort again and faced 49 shots. He made some sensational saves. Stetson 'Shack' Reynolds the lone ranger, going coast to coast scoring the only goal for the Avalanche. Benny Boy played on defense in this game and proved to be very good at poke-checking and stealing the puck off many of the attacking Canadiens. Mikey 'the Beast' L'Heureux is proving to be a fine addition to the Avalanche team especially on the blue line. The Beast is exceptionally good at blocking shots. Turns out he was a goaltending on his past team. The Beast has some grit in his game as well, which if kept in check can be a real asset. Another solid D man this year is Rylan 'Freight Train' Kryzanowski who has really improved on his skating and stickhandling. He along with Thomas 'The Tank' Morris another improved skater is becoming a solid tandem on the blue line. Charlie ' Chickadee' Davis and Jadyn 'the Shark' Sakowski are also becoming two solid, steady stay-at-home defense defense players. Some great backchecking by the forwards 'Jumbo Jay' Large and his cousin Kael Large, who is another addition to the team this year. Teraleigh 'Thunder' Nepoose -Gadwa, Christian 'Bones 2.0' Yaremkevich, and 'Dax My Boy' Bowman are all doing some terrific forechecking.   
U7 Avalanche
When most people were just thinking about maybe getting up on Sunday morning, the U7s were already on the ice playing against the St Paul Timbits. Second year players Aksel 'Lightning' Aarbo and 'Hard Knox' Mudryk with a whole bunch of goals each again this week. Gunner' the Road Runner' Kelly finds a twine with one. Cayson 'Mighty Casey'  Younghans with a beauty one timer. Mighty Casey has perfected the hockey stance already on the face-offs.  Rosealeigh 'Rosie' Nepoose-Gadwa and William 'Tell All' Farrel with a goal each. Jaxtyn 'Jackhammer' Krankowsky,  Axton 'Ace' MacKinnon,  Eli 'Easy Money' Botstein, Busy 'Bumblebee' Bowman and 'Motley Krue' Mudryk all with assists. Ryker 'Mini Moose' Ockerman was terrific in net stopping everything the Timbits fired at him. 
U18 Avalanche
The U 18's had a strong game on the road against the Provost Blades on Sunday winning 5 to 1. Mason Ehnes in the net for the Avalanche. 'Top Gunner' Crawford with two goals. Kaysen 'Dynamite' DeMossiac, Timmy 'the Train' Cardinal and Gavin 'Green Light' Kadutski with one goal each. Quinten 'Rampage' Quinney with two assists. 'Saint Nick' Penner, Kaleb 'Formula One' Flammand, Evett 'Snoop Dog' Smereka and Kade 'Kamikaze Kid' Fontaine all with an assist.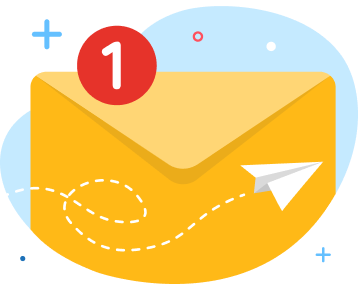 news via inbox
Get Connected! Sign up for daily news updates.