Highway 28 plans could be final by July 2024; could highway move?
Plans for Highway 28 work will likely be finalized by July 2024, said MLA Scott Cyr during a sitdown interview with Lakeland Connect.
The provincial government committed $5 million to engineering and design work on Highway 28 in April 2023, with talk of twinning Bonnyville to Cold Lake, passing lanes from Smoky Lake to Cold Lake, intersection upgrades, grade widening, curve reconstruction, and safety rest areas.
"They're doing the plans right now," said Cyr. 
"I recognize this might be a $300 million project. Clearly, we're not going to get it all done all in one because we wouldn't even have the capacity to be able to do that all at once. But what we can do is start to say, look, there's key infrastructure, like bridges and stuff that we need to be dealing with first, especially with some of our bridges that are that are that are 50, 60, 70 years old right now. This is a good opportunity that's on Highway 28, for us to be able to deal with those first, because bridges usually are the most expensive part of these highways." 
Called the forgotten highway at times, the degradation of Highway 28 has been a cause of consternation from several municipalities, with even the entire Northeast Mayor, Reeves, and Indigenous Leaders caucus all signing a letter as a priority.
The argument being that if 28 per cent of bitumen royalties come from this area, and this is the major artery to Edmonton for heavy hauler traffic, the government should prioritize Highway 28 with major dollars.
Route change?
If there is major construction along the highway, could the path of Highway 28 change to not be main street in Bonnyville?
The possibility is there, Cyr says, and it will come down to what's the best for the entire Bonnyville-Cold Lake-St. Paul constituency, plus the Government of Alberta.
"We're going to look at exactly the pathway of where we're going to go with the highway. The fact is, is that when it comes to Highway 28, is this the best route for it? I would say that so far, putting highway 28 all the way through the center of Bonnyville may not be the best spot. So maybe we need to come up with a plan 
"I'm not suggesting taking it out of Bonnyville, but what I am suggesting is, is that right, going down the middle of downtown might not be the best path forward. This would be something that I would work with our Bonnyville Council, this is something I've already brought up to them.
"What would you see as a pathway to success? Because in the end, what happens here is, is that if you're on Highway 28, you're stopping at several lights, you've got lots of pedestrians, we've got a lot of heavy traffic going through. So some big trucks that are already going through this. Let's find a better way of getting this done."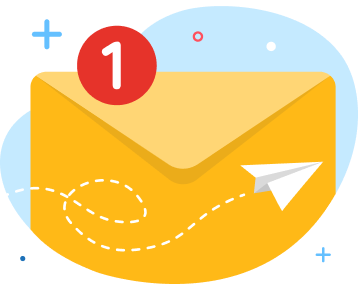 news via inbox
Get Connected! Sign up for daily news updates.